Dans le cadre d'une session de debug avec des téléphones Audiocodes HD400, dépendamment de votre cible de travail, différents types de captures sont possibles.
1/ Syslog:
Naviguer vers (Status & Diagnostics tab > Diagnostics menu > Logging).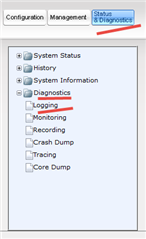 Activation avec le mode souhaitée:

Les différents modes sont:
- Disable = No Syslog, i.e., the phone's flash memory (default).
- Network = a.k.a. Syslog server. Basic debug level.
- Console = a.k.a. Serial. You'll need to connect a serial cable to view the logs, which causes delays in the phone's operation. Intended for developers; requires a unique firmware version.
- Both = Syslog is sent to the Syslog server and the phone console (Network and Console).
Préciser l'adresse IP de collecte des logs et les composants que vous souhaitez cibler.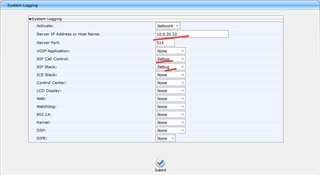 Vous pouvez aussi utiliser le méchanisme "Lightweight Syslog'" consistant a laisser l'ensemble des composants a None afin de ne pas impacter les performances du téléphone.
2/ Activer le tracing
Naviguer vers (Status & Diagnostics tab > Diagnostics menu > Tracing).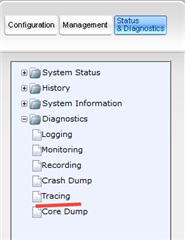 Préciser le paramètre "Max File Size" à 1024 et "Trace Level" à Debug.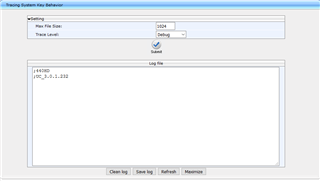 3/ Debug de l'activité voix
Vous pouvez activer le mode debug de l'activité voix sur le téléphone par l'interface web ou via un ini file.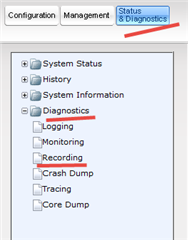 Précisez l'IP de collecte (ayant un wireshark par exemple) et les composants ciblés.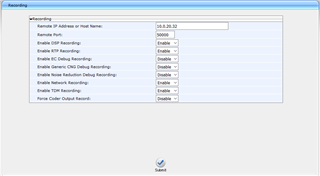 Le temps maintenant est venu de reproduire votre problématique.