Contexte:
Déploiement d'un environnement Skype Entreprise 2019 avec des serveurs SQL 2017. L'environnement SQL 2017 est dédié aux serveurs Skype Entreprise, l'instance par défaut est utilisée.
Lors du déploiement des rapports de surveillances, l'erreur "cannot get the report server web service url. verify that reporting services is deployed" est observée.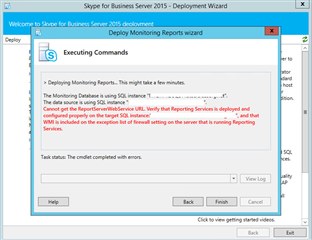 Résolution:
SSRS utilisant sa propre instant, le format devant être utilisé dans le wizard doit contenir le fqdn de la ferme SQL + "\SSRS"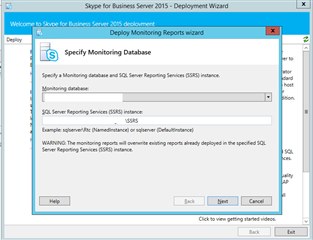 Une fois l'information correctement renseignée, le déroulement de l'installation suit son chemin habituel.