Dans le cadre de déploiements de Skype Room System et Surface Hub, la technologie Polycom Trio peut être utilisé comme un haut-parleur et un microphone en mode USB.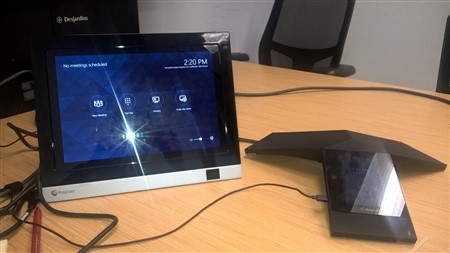 Le Polycom Trio system sera configuré en Base Profile 'SkypeUSB'

Vous pouvez utiliser le système Polycom Trio comme haut-parleur et microphone avec un Skype Room System et Surface Hub pour:

●Answer calls
●End calls
●Mute/unmute audio (microphones)
●Adjust loudspeaker volume


Lorsque vous définissez le profil de base sur SkypeUSB, les fonctions suivantes ne sont pas disponibles:

● Dial a number
● Contacts
● Meetings
● Recent Calls
● Meet Now
● Automatic Gain Control (AGC)
● Bluetooth
Prérequis:
La version logicielle doit être UC Software 5.4.4AD ou supérieur
Activation mode SkypeUSB
Option 1:
Activation via l'interface web si connexion au réseau possible:

Option 2:
Activation via le menu du téléphone, naviguer dans Advanced, Administration Settings, Network Configuration, Base profile: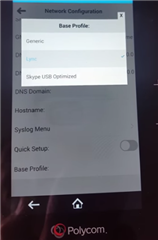 Connectivité:
Il faut bien s'assurer que le dock MSR est configuré pour utiliser le Polycom trio comme haut-parleur/Microphone
Naviguer dans Setup, Features et valider que le trio soit l'équipement par défaut.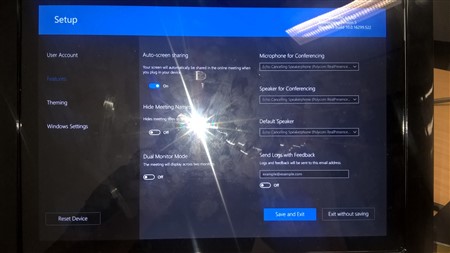 Utilisation en appel: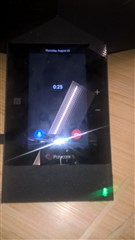 Paramètre automatisable:
Generic (default) - Disables the Skype for Business graphic interface.

Skype - Use this Base Profile for Skype for Business deployments.

SkypeUSB - Use this Base Profile when you want to connect Polycom Trio to a Skype Room System or Surface Hub.

No

voice.usb.holdResume.enable

0 (default) - The Hold and Resume buttons do not display during USB calls.

1 - The Hold and Resume buttons display during USB calls.

This parameter applies only when the Polycom Trio system Base Profile is set to 'SkypeUSB'.