Contexte:
Environnement Skype Entreprise avec des passerelles Audiocodes Mediant 1000. Connectivité au PSTN via plusieurs liens PRI géographiquement dispersés.

Beaucoup des 1000 utilisateurs ont des caractères spéciaux dans le nom complet, exemple



Dans le scénario d'un appel sortant de l'environnement, l'opérateur ne laisse pas passer l'appel.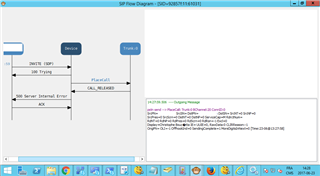 On observe dans le display que l'affichage n'est pas correctement pris en compte durant le placement de l'appel

J'ai essayé deux options pour fixer cette problématique:

Option 1 (avec le support Audiocodes):

Changer le display pour l'ensemble des appels sortants vers les PRI.
La première étape et d'effectuer une règle de manipulation.
Naviguer vers Signaling and Media, Message Manipulation, Message Manipulations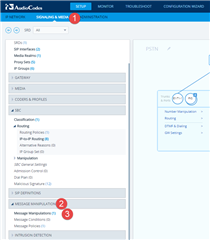 Créer la règle suivante:
Manipulation Name: Replace From Name
Manipulation Set ID: 1
Message Type: invite.request
Action Subject: header.from.name
Action Type: Modify
Action Value: 'Company Name'
Row Role: Use Current Condition
(Remplacer 'Company Name' par le nom souhaitais, exemple 'Boucetta')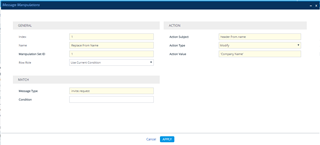 Connectez vous sur l'admin page: 1.1.1.1/AdminPage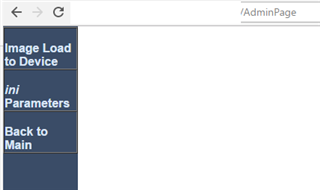 Selectionner ini parameters
Ajouter le paramètre GWINBOUNDMANIPULATIONSET avec la valeur 1.
L'appel va maintenant sortir avec un display global, ce qui pourrais devenir problématique dans mon cas, l'affichage devant être différent pour les 40 sites.
Option 2:
Avec un peu d'obstination, je suis parti sur une autre piste en épluchant la documentation audiocodes.
L'admin guide fait mention du paramètre ISO8859CharacterSet: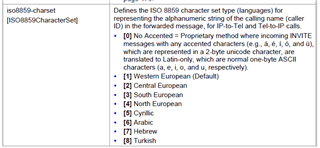 La valeur 0 correspond exactement a mon besoin, en fait, c'est plutôt étrange comme stratégie de ne pas l'avoir mis par défaut..
Il aussi possible d'avoir ces propres tables de conversion si nécessaire:
The Char Conversion table lets you configure up to 40 Character Conversion rules. A Character Conversion rule maps (converts) accented characters (Unicode / UTF-8) received from the IP side into simple ASCII characters (ISO-8859) for sending to the Tel side (analog or digital). Typically, the device receives the caller ID and calling name in Unicode characters (in the SIP INVITE message). Unicode characters consist of two bytes, while ASCII characters consist of one byte. Accented characters are used in various languages such as German. An example of such a character is the umlaut (or diaeresis), which consists of two dots placed over a letter, as in ä. The importance of this conversion feature is that it allows PSTN entities that do not support accented characters, to receive ASCII characters. For example, the device can convert the Unicode character ä into the ASCII character "ae".
Chapitre Converting Accented Characters from IP to Tel
Pour appliquer la modification, insérer le parametre ISO8859CharacterSet = 0 dans votre fichier ini.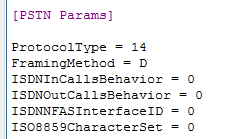 Tests:
Dans l'invite venant du serveur Skype:

Lors du placement de l'appel dans le PRI

Victoire!