Microsoft Teams est en constante évolution
Vous pouvez désormais utiliser la nouvelle fonction "Projeter" depuis votre client Microsoft Teams sur votre poste de travail pour automatiquement diffuser du contenu, sans aucune connextion filaire, vers une salle de conférence Microsoft Teams disponible, sans planification au préalable.
Ceci est très utile lorsque vous souhaitez partager du contenu facilement et rapidement localement dans la salle de réunion sans aucune nécéssité d'utiliser un cable
Roadmap: https://www.microsoft.com/en-US/microsoft-365/roadmap?filters=&searchterms=88027
Microsoft Teams: Casting from Teams desktop client to Microsoft Teams Rooms
For quick ad-hoc sessions that don't require setting up a formal meeting, people can use Teams casting to wirelessly connect to a Teams Room and display content from the Teams desktop client (Windows and Mac). Users can broadcast their screen and cast content stored locally on their computer or accessible via Office 365.
La fonctionnalité est disponible en cliquant sur le bouton d'ellipse, et en sélectionnant Projection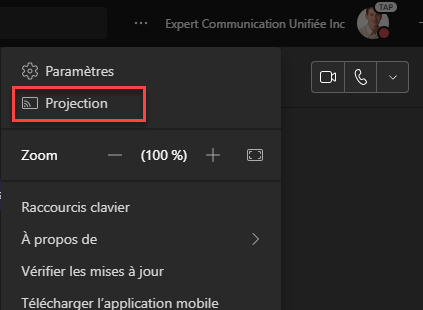 Vous êtes en mesure de sélectionner les salles disponibles et à portées de votre poste de travail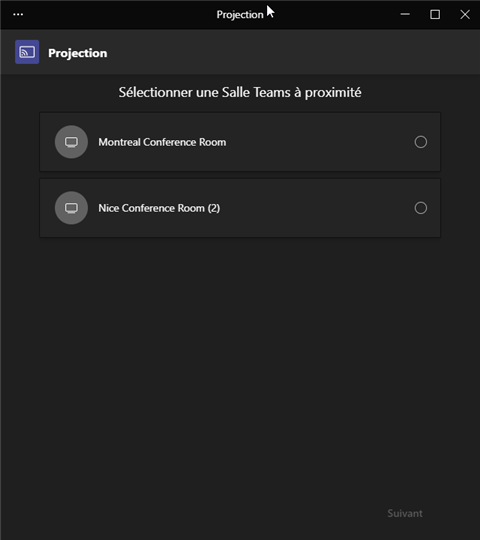 Une fois la salle sélectionnée, vous pouvez choisir l'écran ou le programme que vous souhaitez diffuser dans la salle de conférence Microsoft Teams
Visuel pour les écrans, vous pouvez sélectionner un de vos écrans connecter a votre poste de travail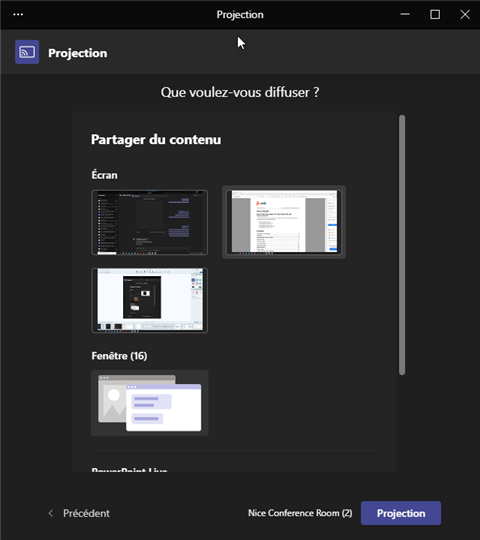 Visuel pour les applications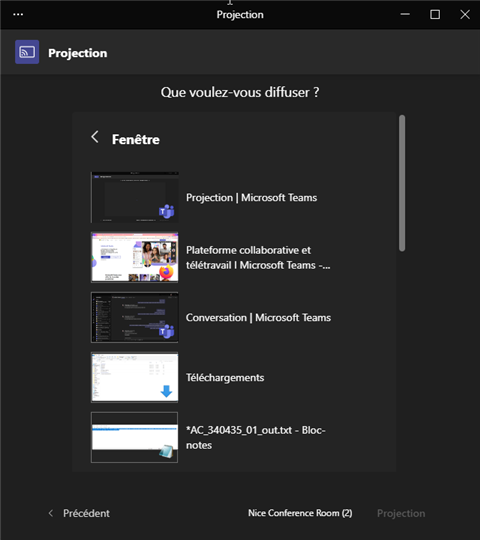 Vous pouvez aussi utiliser PowerPoint Live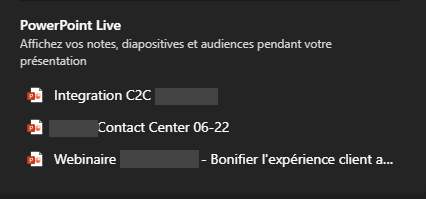 Une fois la sélection effectuée, la salle de conférence recoit une invitation pour rejoindre la session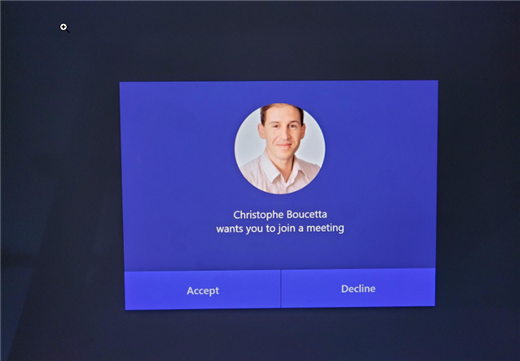 Automatiquement, le poste client et la salle de conférence sont mis en conférences, Microsoft Teams sur le poste de travail étant en mode partage de contenu.