Poly Lens Desktop est: une application permettant de personnaliser vos périphériques personnels compatibles en fonction de votre façon de travailler et de gérer les mises à jour logicielles.
Une nouvelle version est disponible sur le portail Poly
Version: 1.1.20
Date: 1er Septembre 2022
Release notes: https://support.poly.com/support/s/article/KB24075
Nouveautés:
Added support for USB Video Device Recovery process on macOS.
Corrections problèmes:
Fixed an issue that resulted in incorrect version reporting of a USB headset.
Fixed an issue that resulted in DFU not being accessible for Dell WL7022.
Fixed an issue preventing disregard battery level for wired USB DFU.
Fixed an issue causing Lens Desktop to crash when BT700 was disconnected during DFU of Poly Sync Speakerphones.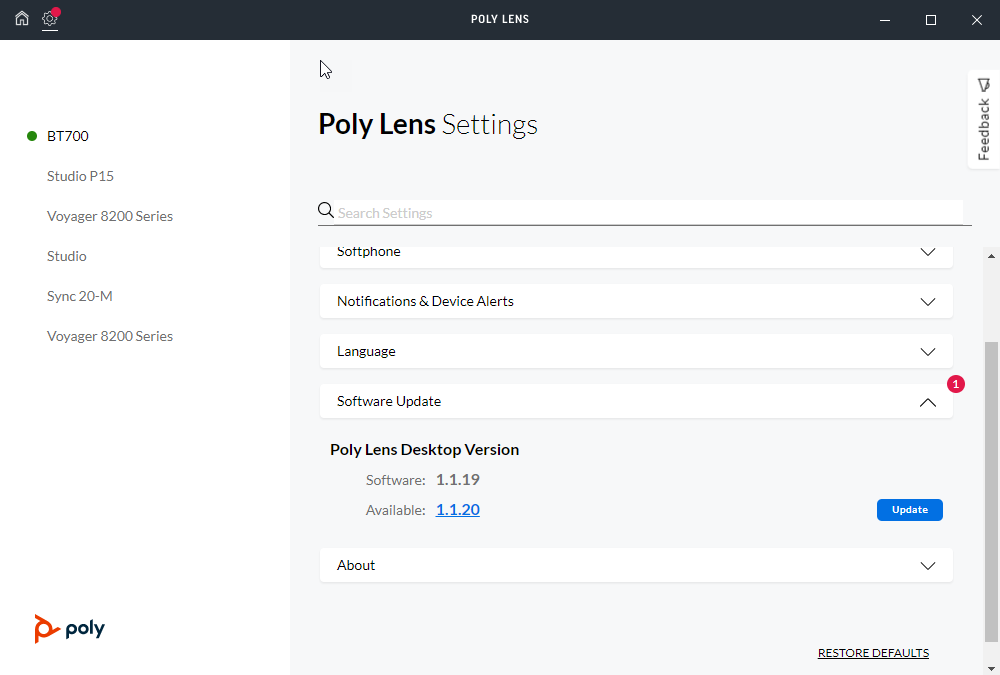 Vous pouvez télécharger l'application ici: https://www.poly.com/ca/fr/products/services/cloud/poly-lens/app#