Microsoft vient de rendre disponible une nouvelle application pour ces téléphones Teams Crestron, Yealink et Poly (2022 Update #3) pour ce mois de Juillet 2022.
Teams Version: 1449/1.0.94.2022061702
Version: 2022 Update #3
Date: 06Juillet 2022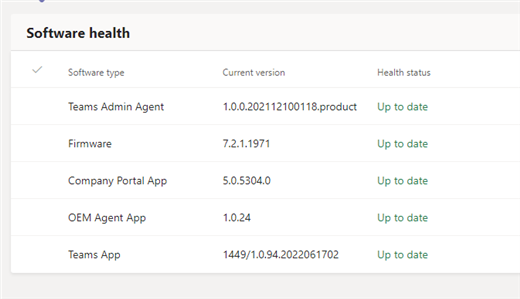 Cette mise à jour applicative cible principalement les téléphones de zones communes avec le support de nouvelles fonctionnalités
Accès a la releases notes: https://support.microsoft.com/en-us/office/what-s-new-in-microsoft-teams-devices-eabf4d81-acdd-4b23-afa1-9ee47bb7c5e2#ID0EBD=Desk_phones
Les nouveautés:
We are enhancing the existing Common Area Phone offering to include all advanced calling features at no additional cost or changes to the original license that was purchased. CAP will now support calling features including call park, call queues, auto attendants, Intune enrollment into Endpoint Manager, and more when the device is updated to the minimum app version - 1449/1.0.94.2022061702.

We also support emergency calling on GCC-H deployments now.