Microsoft a rendu disponible un nouveau modèle de rapport Power BI pour les réceptions automatisées et files d'appels Microsoft Teams
Ce modèle offre des informations très pertinentes pour les intégrateurs et les administrateurs d'environnement Microsoft Teams concernant l'utilisation des réceptions automatisées et files d'appels.
Le modèle Power BI rapport d'historique de la file d'attente du standard & automatique Teams fournit les trois rapports suivants :

- Le rapport Standard automatique affiche l'analytique des appels entrants dans vos standards automatiques.
- Le rapport File d'attente des appels affiche l'analytique des appels entrants dans vos files d'attente d'appels.
- Le rapport Chronologie de l'agent affiche une vue chronologique des agents actifs dans les appels de file d'attente d'appels.
Cette nouvelle génération de rapports utilisent les données du service VaAC (Voice Applications Analytics Collector) au lieu et place du pipeline de données CQD
Version: 3.04
Date de disponibilité: 18 Décembre 2022
Lien téléchargement: https://www.microsoft.com/en-us/download/details.aspx?id=104623
Cette nouvelle version amène les évolutions ci-dessous:
Corrected an error on the Agent Timeline -> Average Call Duration (seconds) by Agent visual

Average Call Duration tooltip has been changed to Average instead of Sum

Corrected a typo on the Auto Attendant -> Call Results legend
Improved call classifications on Auto Attendant and Call Queue tabs
Added legend for Auto Attendant -> Directory Search Method
Visuals have been locked in position
Les rapports sont disponibles dans le dossier de téléchargement.

L'installation est très intuitive, il est requis au préalable de disposer du client Power BI Desktop.
Cliquer sur le fichier Auto Attendant & Call Queue Historical Report v3.0.4.pbix
Sélectionner la source de données api.interfaces.records.teams.microsoft.com et sélectionner Charger

Sélectionner Comptes d'organisation puis Connecter

Les rapports devraient être maintenant disponible.
Rapport Auto Attendant: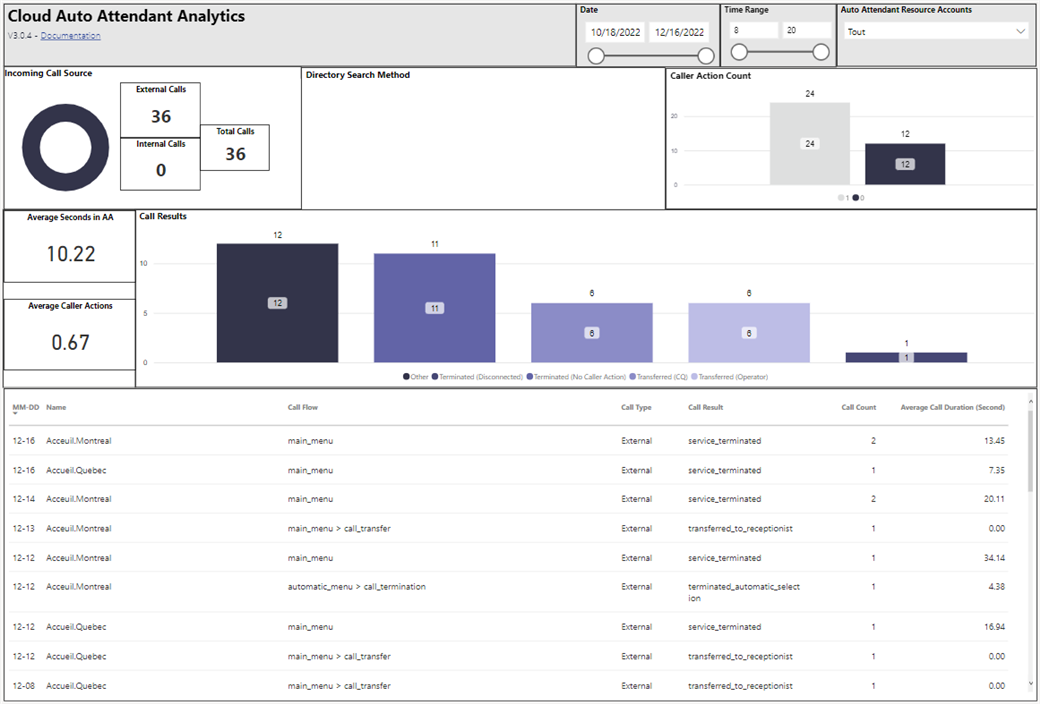 Rapport pour les files d'appels.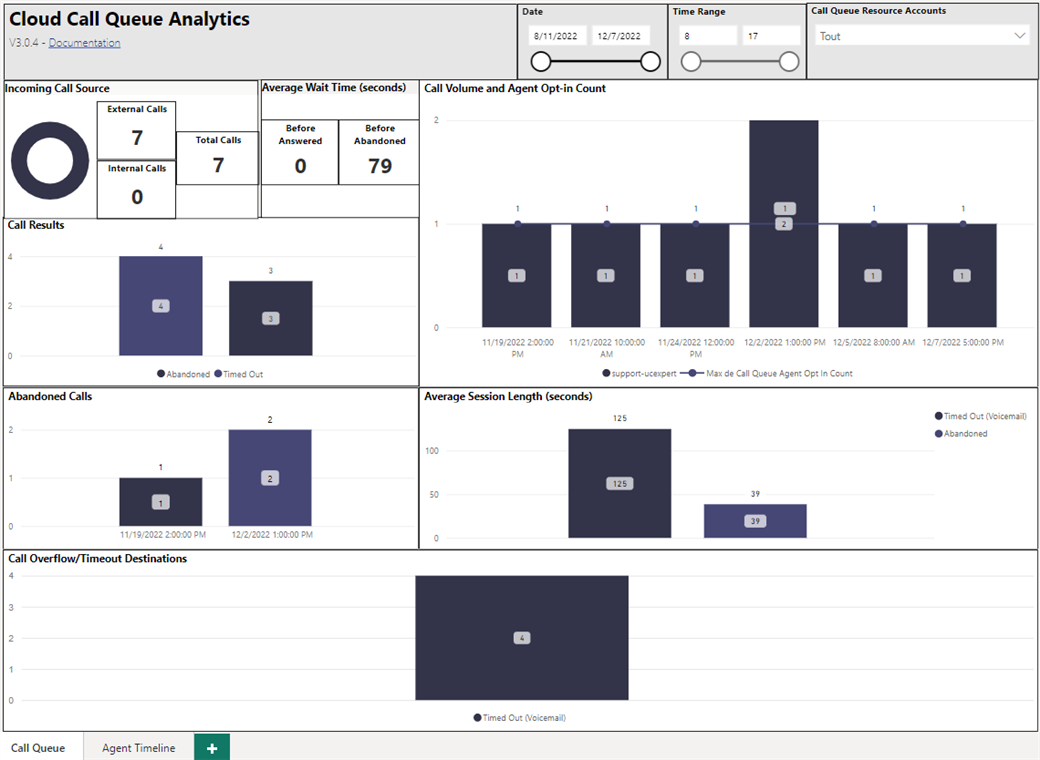 Rapport Call Queue Agent Timeline: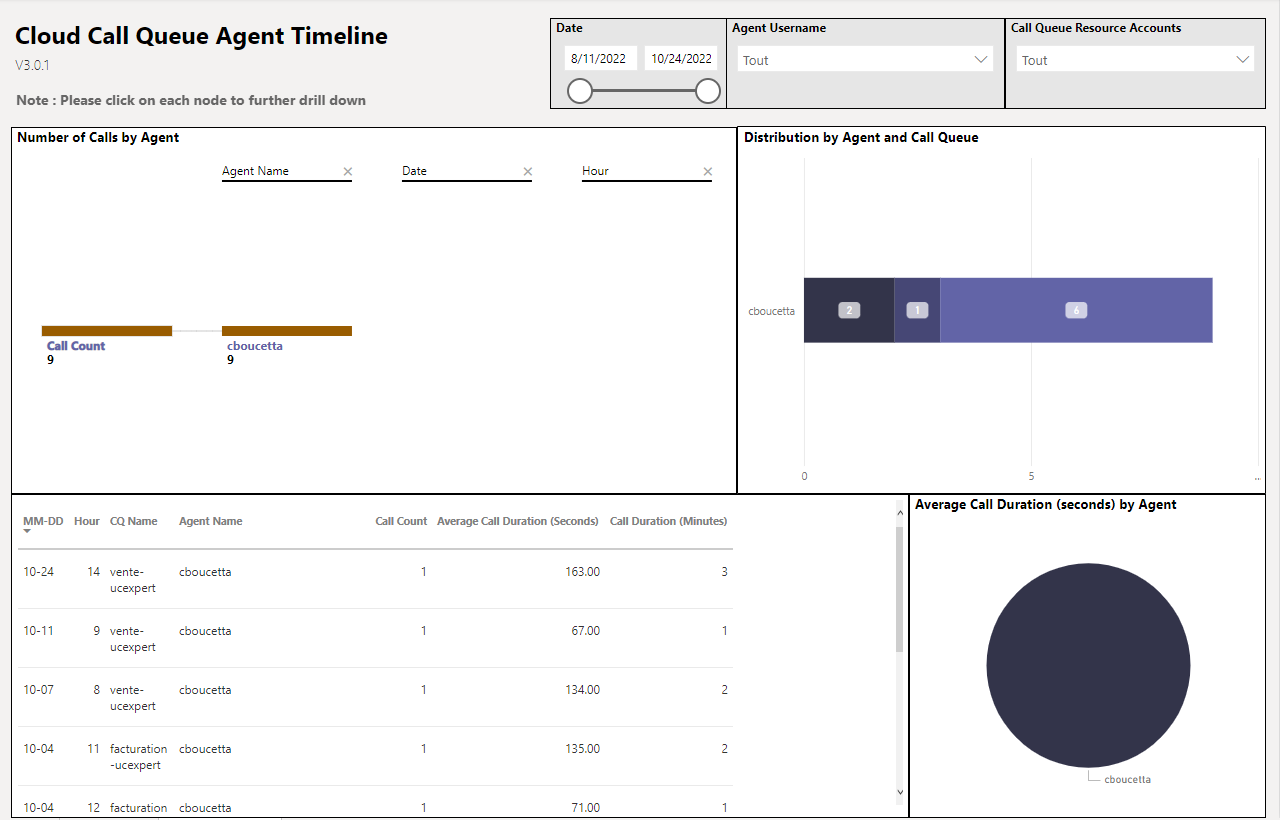 Informations ici: https://learn.microsoft.com/en-au/microsoftteams/aa-cq-cqd-historical-reports