Microsoft à rendu disponible une nouvelle mise à jour pour les Microsoft Teams Room basé sur un système d'opération Windows
Version: 4.14.24.0
Date: 02 Septembre 2022
Problèmes connus: https://docs.microsoft.com/fr-fr/microsoftteams/troubleshoot/teams-rooms-and-devices/rooms-known-issues
Cette nouvelle version comprend les nouveautés suivantes:
Front row experience update: Front row will now have the larger content size with smaller video height, shorter top bar, and one panel by default on Front of Room display narrower than 21:9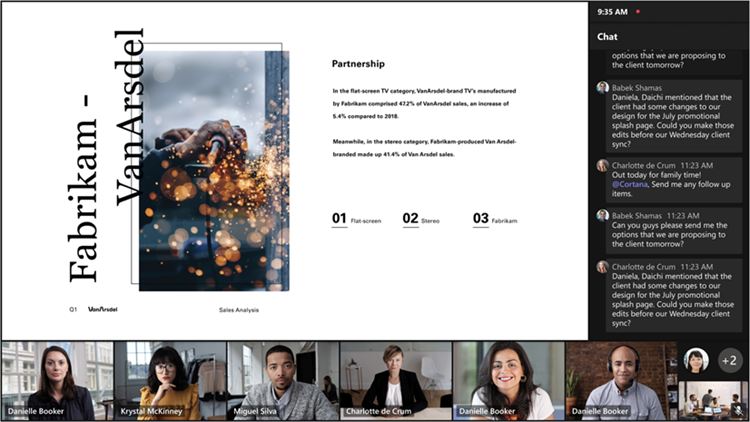 Pin and hide the room video: Room users can pin or hide room video on the front of room screen. In-room participants can control these options by selecting the room from the roster on the console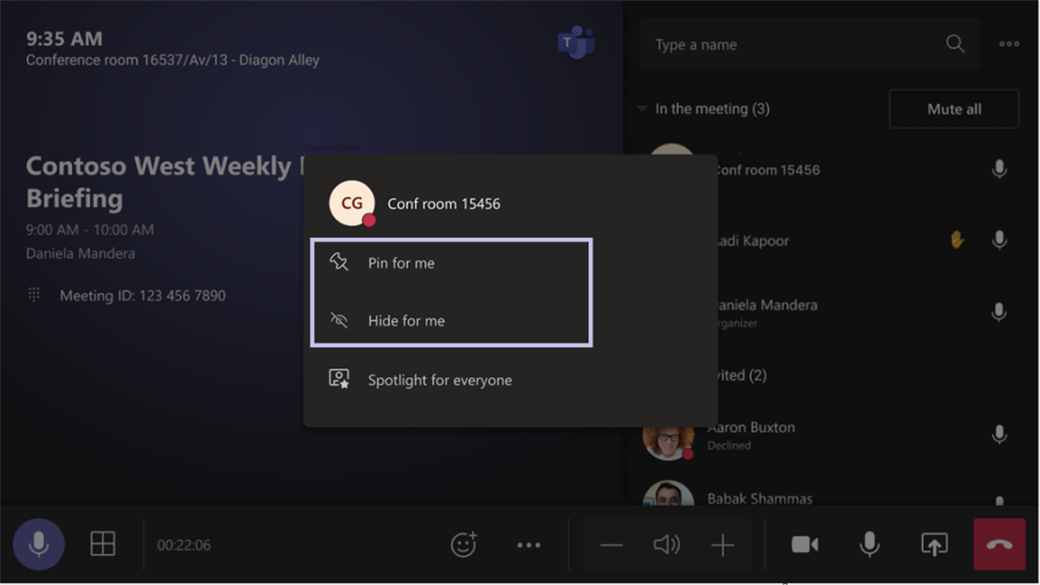 Turn off split gallery with XML setting: To avoid splitting the video gallery across multiple screens, when content isn't being shared, IT admin can set to turn it off via XML.
<SplitVideoLayoutsDisabled>true</SplitVideoLayoutsDisabled
18 videos support for dual display Teams rooms: Teams rooms with dual front of room displays can now show up to 18 video participants (3x3 on each screen) when there is no content shared in the meeting.

Information: https://docs.microsoft.com/en-us/microsoftteams/rooms/rooms-release-note#414240-922022