Microsoft Teams est en constante évolution
La fonctionnalité "Distinctive ringing" est disponible depuis quelques temps pour les utilisateurs utilisant la téléphonie avec Microsoft Teams
En date du post, vous pouvez maintenant choisir d'entendre une sonnerie différente en fonction du type d'appel recu, la fonctionnalité ne concerne pas la capacité d'ajouter une deuxième extension pour un utilisateur (question revenant souvent au vue de la description).
La fonctionnalité est en mode "Launched"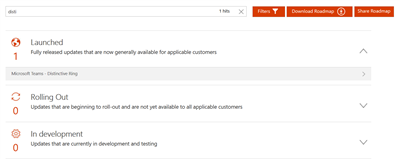 La description est la suivante:
This is one of the SfB calling capabilities coming to Teams. Distinctive Ring allows the establishment of additional telephone numbers on the same line as an existing number, each number ringing with a distinctive ringing pattern. This feature is targeted for availability by Q2 CY 2018.
La fonctionnalité dans Skype Entreprise est configurable dans Options > Sonneries et sons.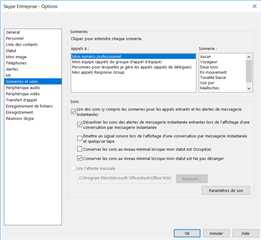 La description est accessible ici https://support.office.com/fr-fr/article/d%C3%A9finir-les-options-de-sonneries-et-de-sons-dans-skype-entreprise-005756ea-5be4-496d-8372-fa835885bf5a
Avec Microsoft Teams, la configuration est accessible dans paramètres, appels, sonneries vous permettant de configurer une sonnerie différente si l'appel est transféré ou dans le cadre d'une délégation