Pour les heureux bénéficiaires des fonctionnalités en mode "Preview" publique avec MSTeams, Microsoft à rendu disponible une nouvelle fonctionnalité intéressante pour les utilisateurs lors de réunion en ligne souhaitant collaborer avec des classeurs Microsoft Excel
Comment bénéficier des fonctionnalités en mode "Preview" publique?
https://microsofttouch.fr/default/b/christophe/posts/microsoft-teams-activer-le-mode-preview-publique-de-microsoft-teams
Excel Live est une nouvelle façon pour les participants aux réunions Teams de modifier ensemble des feuilles de calcul Excel en temps réel.
Cette nouvelle capacité de collaboration fait partie d'un ensembe de nouvelles fonctionnalités à venir dans Teams démontrant les efforts entrepris par Microsoft sur le travail hybride.
En utilisant Excel Live lors d'une rencontre Microsoft Teams, les participants pourront désormais apporter des modifications aux fichiers Excel directement dans la session de collaboration et sans avoir besoin que l'application Excel soit installé ou exécuté sur l'appareil utilisé lors de réunion,
Excel Live fait partie de la fonctionnalité Live Share de Microsoft.
Vous pouvez utiliser Excel Live dans le cadre de réunion MS Teams avec le client Teams pour Windows et Mac, ainsi que la version web.
En date du blog, les limitations suivantes sont a considérer
- Excel Live is only supported for meetings with up to 25 attendees of the same organization
- Excel Live meeting recordings are audio-only and won't include video of the interactive workbook.
- Web support to start sharing will work only in Public Preview. Will not be available for GA release.
La fonctionnalité sera disponible globalement courant le mois de Septembre 2022.
L'utilisation de cette fonctionnalité est très simple, naviguer dans la barre du menu puis sélectionner Partager,
Une nouvelle section Excel Live est maintenant disponible présentant les différents classeurs Excel disponibles, sélectionner le classeur souhaité pour la rencontre.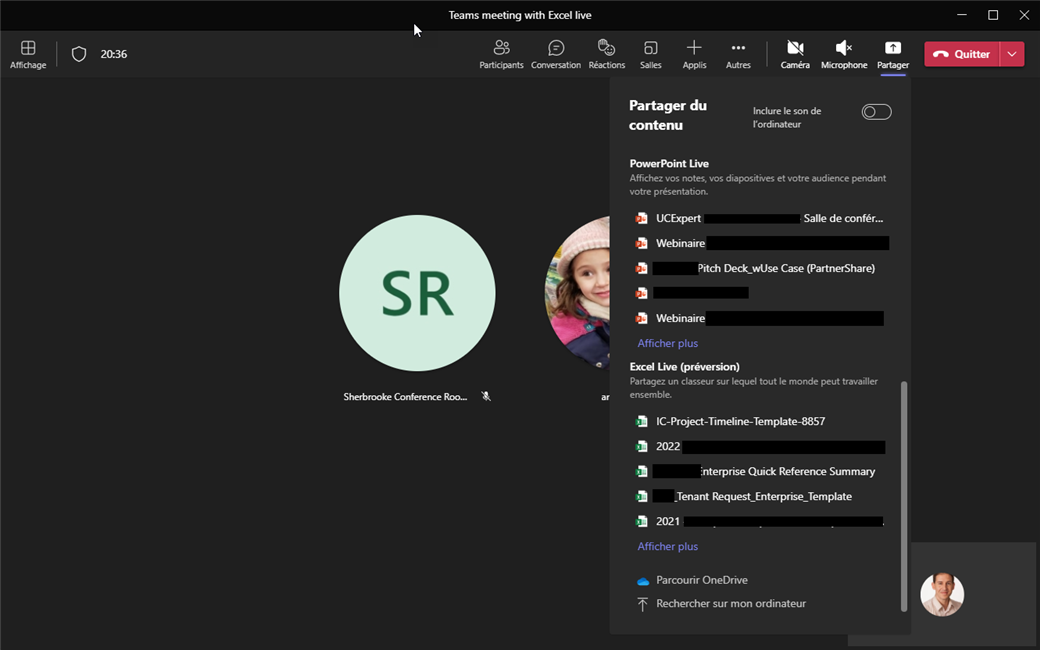 Dans la situation ou cela s'avere non possible de trouver le classeur Excel, vous pouvez utiliser les options Parcourir OneDrive ou Rechercher sur mon ordinateur

Suite à la sélection du classeur, une fenêtre d'autorisation de partage du fichier apparaît, confirmer en cliquant sur Partager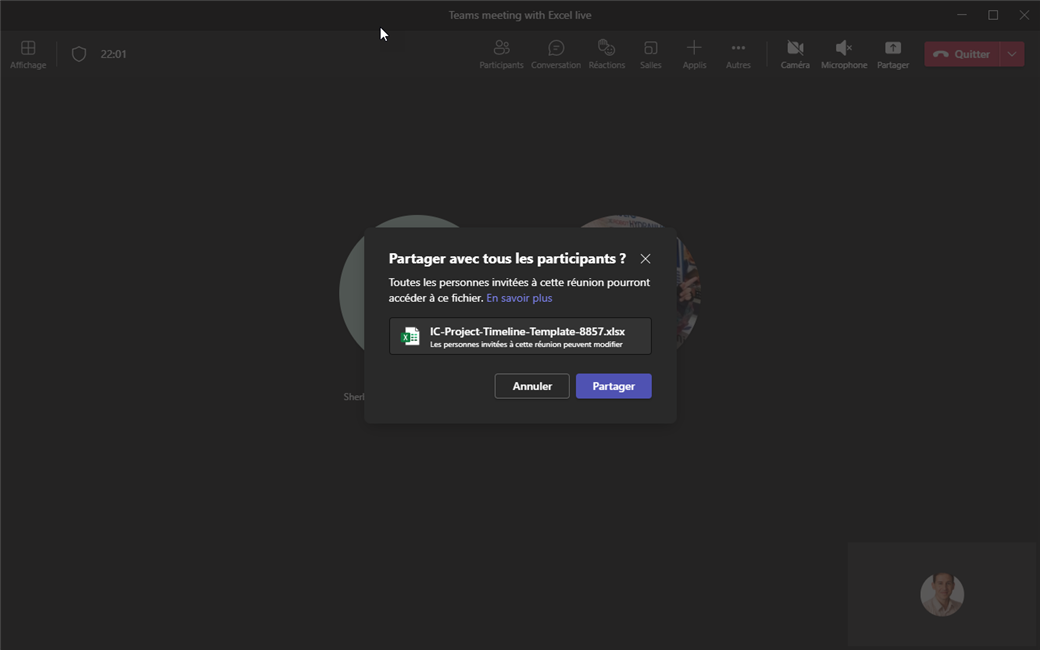 Le classeur est maintenant disponible a l'ensemble des participants leur permettant de modifier le document Excel.
Les participants peuvent explorer le contenu par eux-mêmes et se synchroniser avec vous plus tard.
La fenêtre de réunion Teams devient désormais l'espace de collaboration permettant à tous les participants de travailler ensemble. Les participants peuvent suivre le présentateur, interagir et modifier le classeur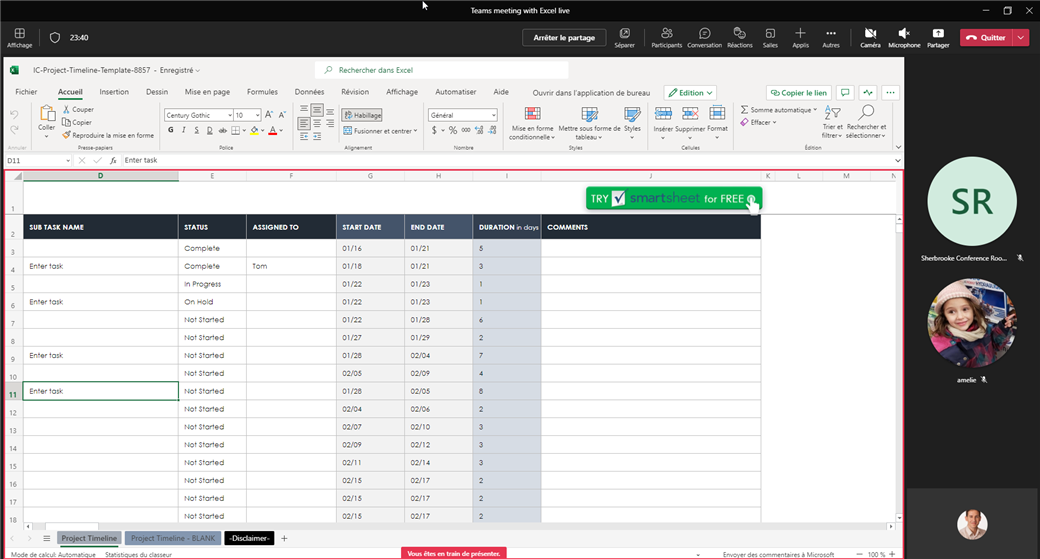 La fonctionnalité est décrite dans la roadmap 96099 : https://www.microsoft.com/en-US/microsoft-365/roadmap?filters=&searchterms=96099

Information concernant la fonctionnalité en preview: https://techcommunity.microsoft.com/t5/microsoft-teams-public-preview/now-in-public-preview-collaborate-in-teams-meetings-with-excel/m-p/3620853
Informations sur la fonctionnalité : https://support.microsoft.com/en-us/office/preview-excel-live-in-teams-meetings-a5790e42-7f75-4859-8674-cc3d07c86ede