Lors d'un projet récent, une des principal préoccupation du client étant la fédération Skype afin de pouvoir communiquer avec l'ensemble de ces interlocuteurs via Lync.
Beaucoup de ces contacts utilisent une adresse gmail avec Skype.
Voici les points à prendre en considération (outre la partie d'intégration Lync/Skype) pour communiquer avec ces utilisateurs:
- Il est obligatoire d'avoir une adresse Microsoft (MSA) : Sign in to Skype. The Skype user must be logged into their Skype client with a Microsoft Account (MSA).
Using Lync-Skype connectivity in Lync Server 2013 as an end user: http://technet.microsoft.com/en-us/library/dn440175.aspx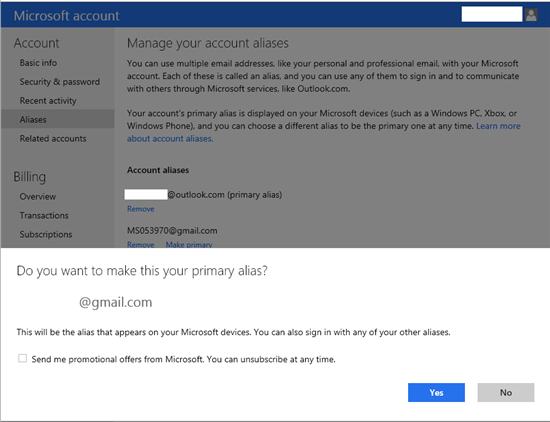 - Si vous utilisez une adresse non-Microsoft pour authentification aux services live.com, vous devez valider la possession de cette adresse en suivant les instructions reçues par mail à l'adresse indiquée. Sans validation l'authentification est permise dans Skype mais la fédération avec Lync Server est bloquée: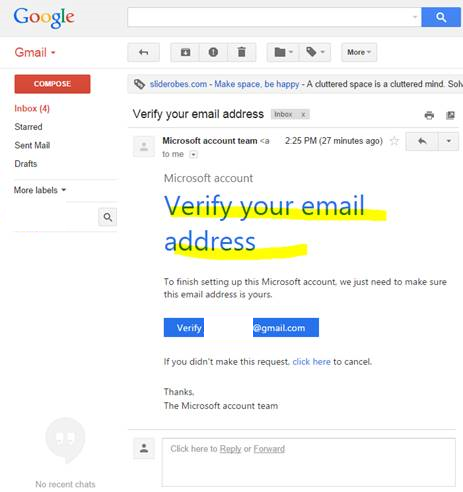 - L'adresse spécifiée dans Lync doit suivre le format EASI indique dans KB 2566829 : user(customDomain)@msn.com. Dans Lync, l'adresse sera visible comme user@customDomain (avant avoir obtenu le contact card) ou le nom de l'utilisateur. La différence est visible dans la carte de visite. Si le contact Skype est rajouté avec l'adresse gmail.com, Lync échouera a contacter correctement Skype, car le domaine gmail.com ne contient pas les enregistrements DNS de type SRV nécessaires pour la fédération avec Lync. Il faut noter que pour la communication avec Google Talk, Lync implémente le protocole XMPP. Dans le cas d'un compte Microsoft, le domaine SIP fédéré est en fait msn.com, visible uniquement dans le format EASI.