Cisco Jabber offre la fonctionnalité de partage d'écran normalisé (émission et réception) en utilisant le protocole BFCP.
Pour activer la fonctionnalité depuis la version Cisco Unified Communication 8.6.2, il est est nécessaire d'importer un fichier COP pour activer les fonctionnalités BFCP.
Étapes configurations:
1/ Télécharger le fichier cmterm-bfcp-e.8-6-2.cop.sgn
Le fichier COP ajout l'option "Allow Presentation Sharing using BFCP field to the Protocol Specific Information" dans la configuration du device CSF
2/ Importer le fichier dans l'interface d'administration CUCM.
Connectez vous dans le menu de navigation Cisco Unified OS Administration, et aller dans Software Upgrades > Install/Upgrade:
J'utilise FTPD comme serveur SFTP, préciser les informations de connexions au serveur: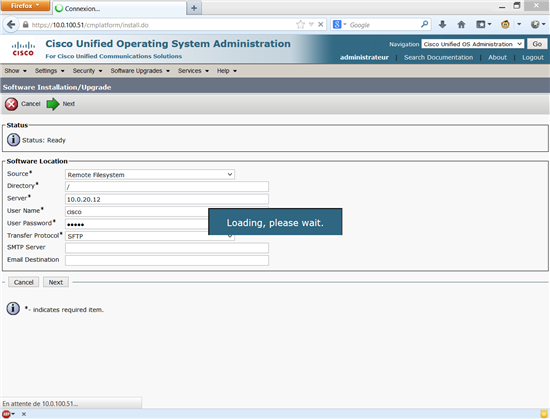 Importer le fichier COP.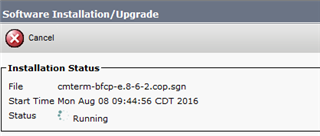 3/ Redémarrer les serveurs
Connectez vous dans le menu de navigation Cisco Unified OS Administration, et aller dans Settings > Version et faire Restart sur chaque des serveurs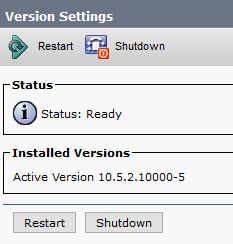 4/ Activation fonctionnalité dans le device CSF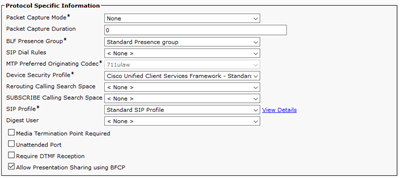 5/ Tests:
La fonctionnalité n'est pas grisée: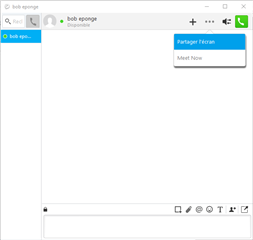 Invitation: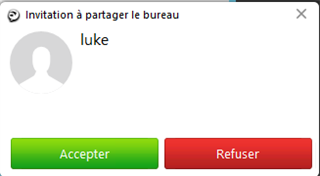 Partage: