Basiquement, le Disaster Recovery System (DRS) assure la sauvegarde complète des données et des capacités de restauration pour tous les serveurs d'un cluster Cisco Unified Communications Manager, vous pouvez effectuer des sauvegardes de données planifiées ou les invoquer manuellement.
DRS effectue une sauvegarde de l'ensemble des serveurs du cluser dans un emplacement central.

Les sauvegardes inclut les composants suivants:
Platform
Music On Hold (MOH) Audio Files
BAT Bulk Provisioning Service (BPS)
CCM Preference Files (CCMPREFS)
TFTP Phone device files (TFTP)
SNMP Syslog Component (SYSLOGAGT SNMP)
SNMP CDP Subagent (CDPAGT SNMP)
Trace Collection Tool (TCT)
Cluster Manager (CLM)
Cisco Extended Functions (CEF)
Reporter
Comment procéder?
Connectez vous sur la page Disaster Recovery System avec vos informations d'informations de l'OS.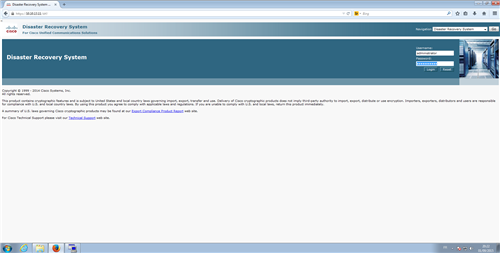 Sélectionner Backup > Backup Device et faire Add New: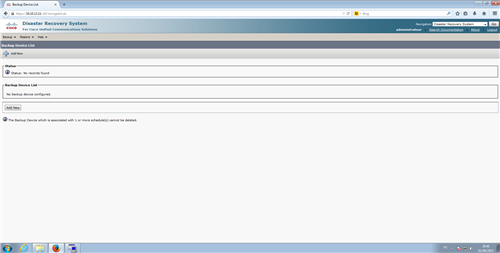 Précisez les informations de serveur SFTP: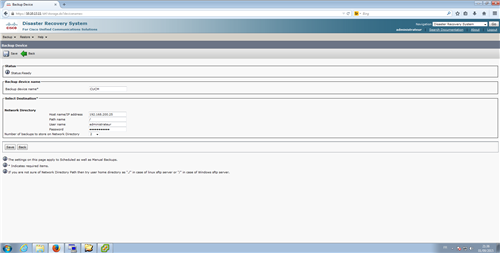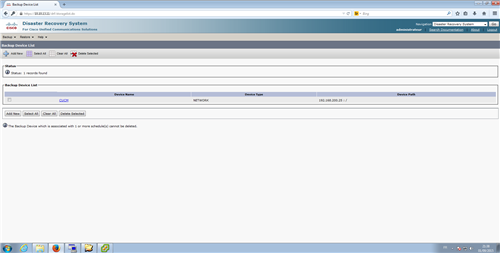 Vous pouvez lancer un backup manuel en sélectionnant Backup > Manual Backup: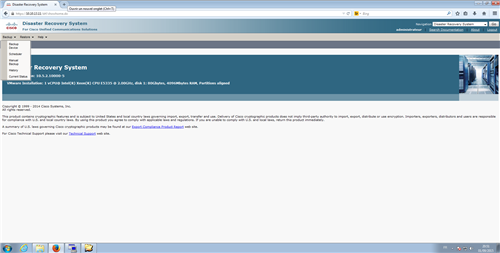 Lors du premier backup, vous ne pouvez pas utiliser l'option d'estimation de la taille de la sauvegarde.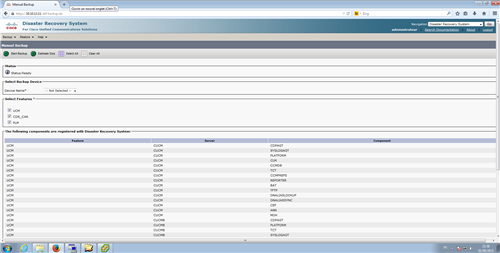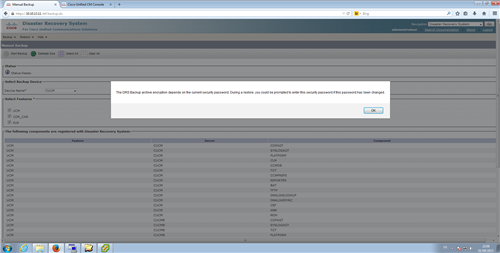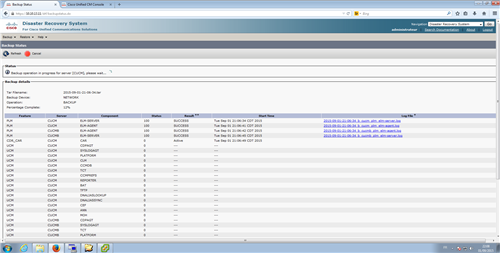 Sauvegarde finalisée: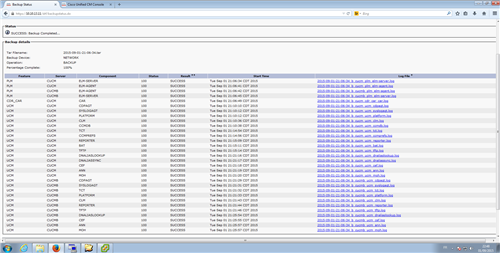 L'option d'estimation vous fourni les informations suivantes:
Note cisco: Be aware that the calculated size is not an exact value but an estimated size of the backup tar. Size is calculated based on the actual backup size of a previous successful backup and may vary if the configuration changed since the last backup.
Note cisco: Be aware that if no backup history exists for one or more of the selected features, Cisco Unified Communications Manager cannot estimate the size of the backup tar.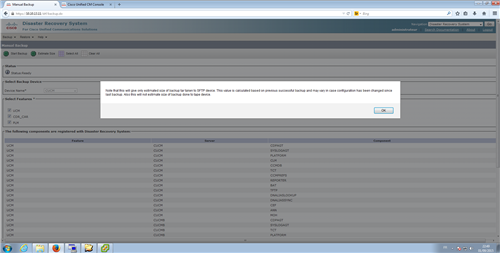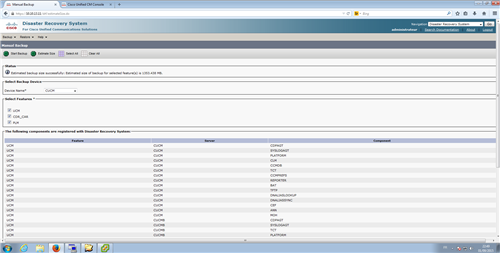 Vous pouvez créer jusqu'à quatorze planifications de sauvegardes. Chaque planification ayant ces propres propriétés, caractéristiques et emplacement de stockage.
Naviguez dans Backup > Scheduler et faire Add New.
Préciser le nom de la planification (non modifiable ensuite), le nom du périphérique de sauvegarde crée précédemment (1ere étape).

Définir la planification des dates, temps et répétition.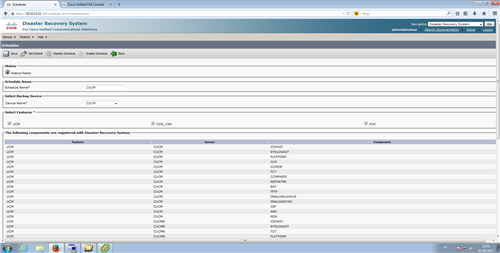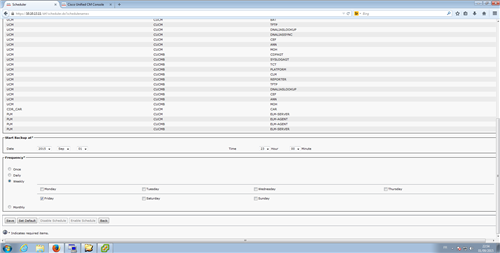 Aprés avoir sauvegardé, ne pas oublier de cliquer sur "Enable Schedule"