Audiocodes vient de rendre disponible une mise a niveau firmwares pour téléphones sur IP HD400 en version 3.0.4.
Les numéros de versions sont:
Version 3.0.4 includes firmware build 3.0.4.1108 for the 405HD, 430HD, 440HD, 450HD phone models and the Huddle Room Solution (HRS).
Accès aux firmwares: https://www.audiocodes.com/library/firmware
Accès a la releases notes: https://www.audiocodes.com/library/technical-documents
Les nouvelles fonctionnalités sont:
AudioCodes' 450HD IP Phone :
- Boss-Admin (Delegated Line)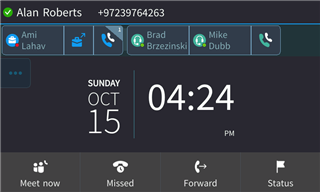 - New screen theme reflects Skype for Business 2016 client look & feel | New softkeys match the de facto Skype for Business standard.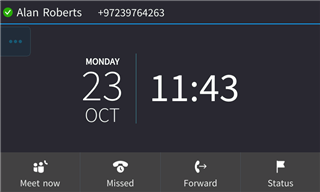 - Power Saving mode.

- Multicast Paging, including Barge-in.
Tous les téléphones Audiocodes:
-HotDesk feature for enterprises that operate according to the 'touch-down desk' concept.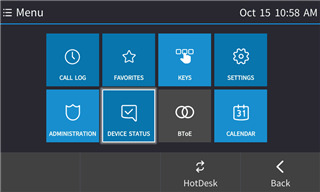 - Support for Lync AutoDiscover Web Service Protocol [MS-OCDISCWS].
- The phone's Call Log is synchronized with Microsoft's Exchange server.
- Power Saving mode.
- Dial Plan Normalization
- Multiple Emergency Numbers.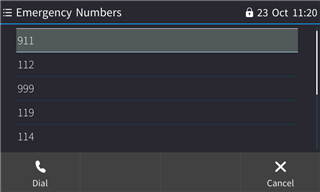 - Voice Quality Check.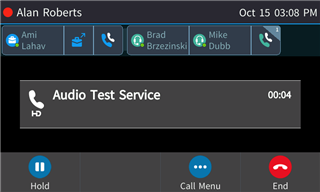 - Save/restore personal settings via IP Phone Manager Pro version 7.4

- Malicious call tracing.

- Sign-in can be cancelled during the signing in procedure.
-'Off Work' user presence status.
- Blind Transfer places the remote party on hold while the transfer is performed.
- Common Area Phone (CAP) online support.
- Viewing presence status when making an outgoing call.