Aujourd'hui fut l'objet d'une multitude d'annonce en relation avec Microsoft Teams.
Une de ces annonces concerne la disponibilité d'une version gratuite du client pour les petites entreprises et les collaborateurs n'ayant pas d'abonnements Office 365 commerciaux.
La version gratuite comprend les éléments suivants pour un maximum de 300 personnes:
Unlimited chat messages and search.
Built-in audio and video calling for individuals, groups, and full team meetups.
10 GB of team file storage plus additional 2 GB per person for personal storage.
Integrated, real-time content creation with Office Online apps, including built-in Word, Excel, PowerPoint, and OneNote.
Unlimited app integrations with 140+ business apps to choose from—including Adobe, Evernote, and Trello.
Ability to communicate and collaborate with anyone inside or outside your organization, backed by Microsoft's secure, global infrastructure.
Information ici: https://techcommunity.microsoft.com/t5/Microsoft-Teams-Blog/Introducing-a-free-version-of-Microsoft-Teams/ba-p/214592
La différence des fonctionnalités entre les abonnements (en date du post) est défini ci-dessous: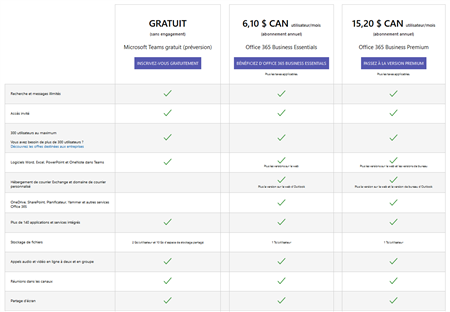 L'opérateur est très simple.
Utiliser le lien Office.com/TeamsFree
Je vais utiliser mon compte consumer yahoo (oui cela existe encore!).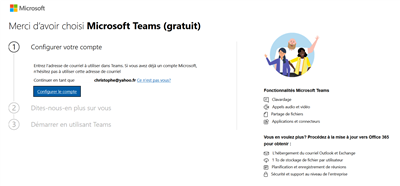 Le compte n'existant pas, vous devez renseigner les différentes informations.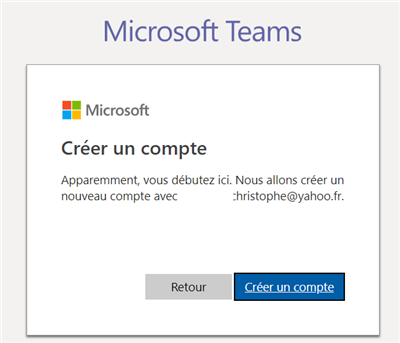 Création du mot de passe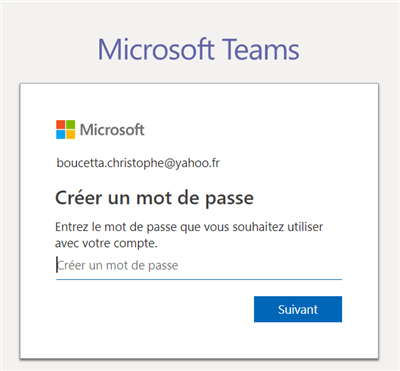 Confirmation de votre adresse courriel.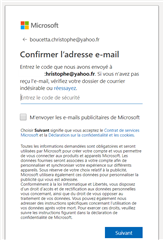 validation.
L'utilisateur est maintenant en mesure d'utiliser Teams depuis le périphérique de son choix!