J'ai travaillé il y a quelques temps sur une fonctionnalité venant par design lors de l'installation du client Lync 2013, le click to call dans internet explorer.
La fonctionnalité avait mystérieusement disparu.
Suite à toutes une série de tests dont la désinstallation/réinstallation d'office, des add-on, etc etc, la différence avec un poste de travail non intégré au domaine fut la présence dans la base de registre de la clé suivante:
Hive: HKEY_CURRENT_USER
Key path: Software\Microsoft\Internet Explorer\InternetRegistry\REGISTRY\USER\%LoginUserSid%\Software\Microsoft\Office\15.0\Lync
Value name: EnableBHOSmartTags

Poste de travail avec le click to call opérationnel: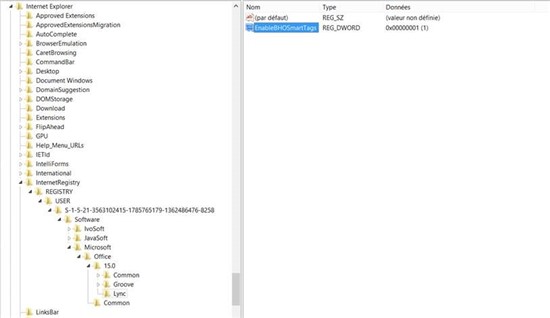 Poste de travail ayant le problème: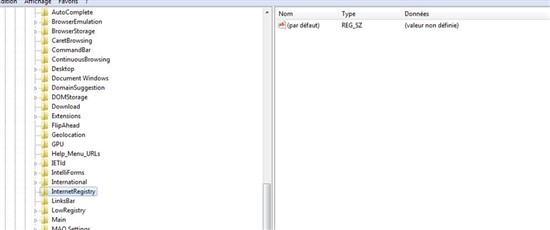 InternetRegistry est totalement vide, assurez vous donc qu'aucune stratégie ne fut implémenté afin d'y empêcher la création d'information.