Audiocodes propose aux partenaires un outil gratuit (actuellement en version béta 1.17) permettant de configurer une passerelle SBC rapidement: Audiocodes SBC Wizard
Description ici:
Benefits

Get Mediant SBC up and running in less than 5 minutes!
Eliminates configuration errors and troubleshooting

Key Features

Easy to install and user-friendly Windows-based application
Includes predefined configurations for a wide range SBC deployments (SIP trunk , hosting etc.) with a variety of service providers and IP-PBXs
Automatic software updates
Built-in online help
L'application permet plusieurs options de déploiements:
- Sip trunking: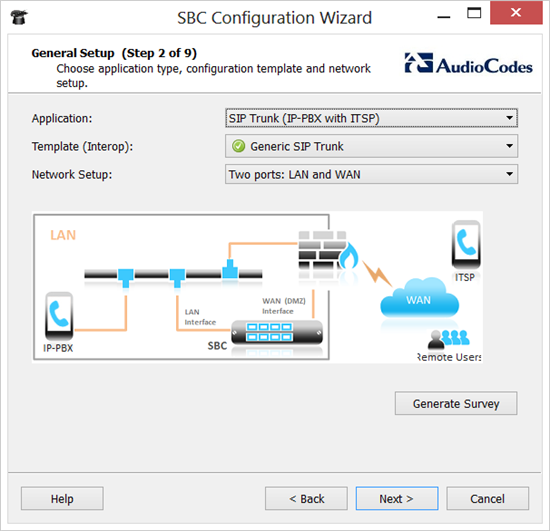 - Two IP-PBX: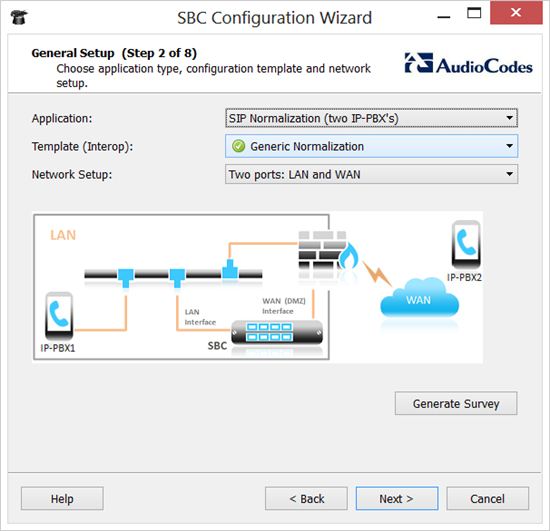 - Hosted IP-PBX: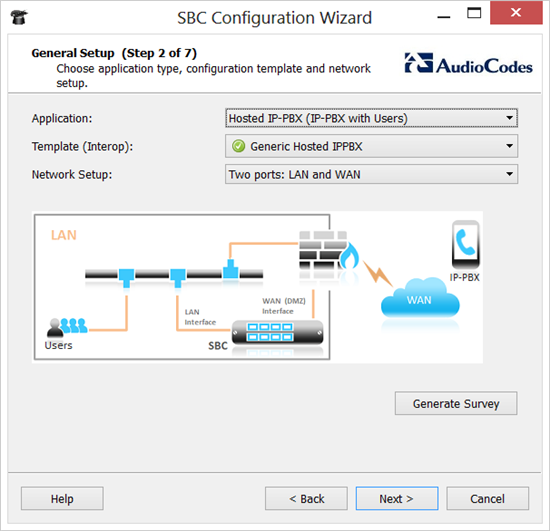 La configuration est fourni en .ini ou vous pouvez aussi la télécharger directement sur l'appliance.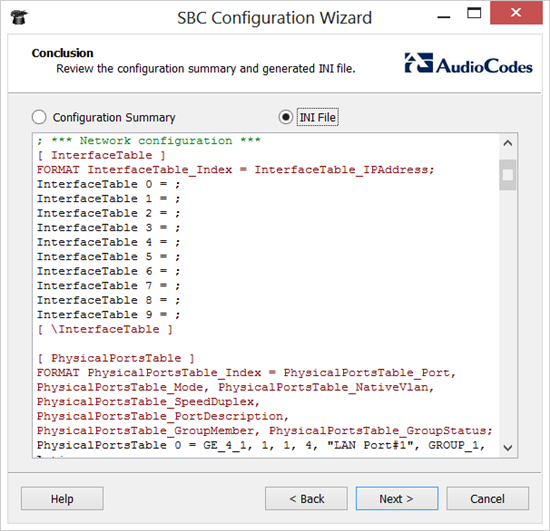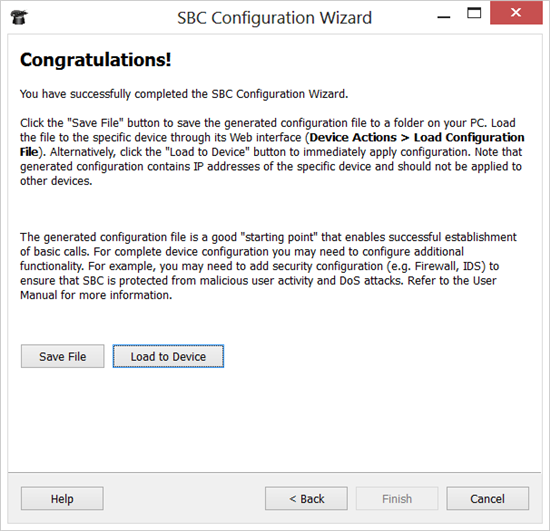 Vidéo ici: