Pour pouvoir bénéficier des fonctionnalités les plus récentes offertes par l'équipement Poly Studio avec votre environnement Microsoft Teams, il est intéressant de mettre a niveau le micrologiciel de l'appareil.
Dans le cadre d'une utilisation sans serveur de provisionning, vous pouvez utiliser le Polycom Companion application pour ces opérations.
Polycom Companion application permet les personnalisations suivantes
Audio and video configurations
Camera control
Wi-Fi and Bluetooth configurations
Provisioning configuration
Software upgrade & reset
Downloading logs
Audio test
Lien de téléchargement:
https://support.polycom.com/content/support/north-america/usa/en/support/video/companion/companion.html
Le Polycom Companion application détecte automatiquement le Poly Studio connecté a votre poste de travail vous permettant de personnaliser les configurations et de mettre à niveau le micrologiciel.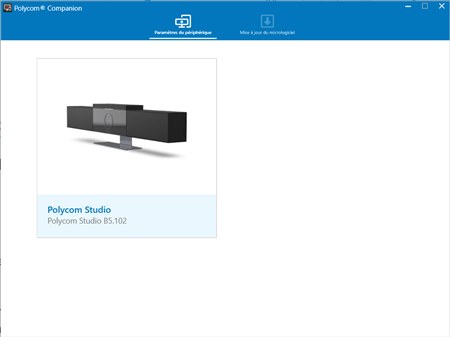 Le processus est simple, Polycom Companion application vous propose la dernière version disponible dans l'onglet "Mise à jour du micrologiciel"
Cliquer sur "Mettre a jour" et préciser le mot de passe étant par défaut Polycom12#$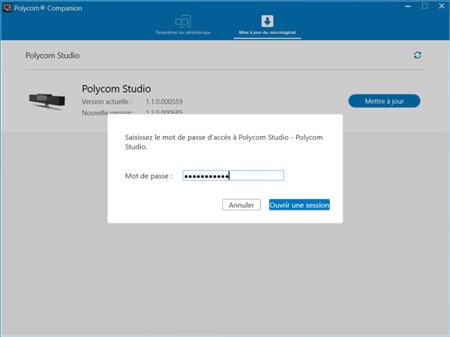 Téléchargement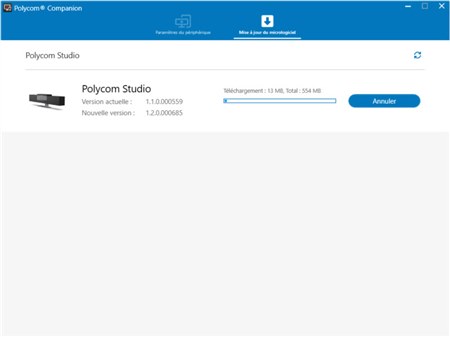 Installation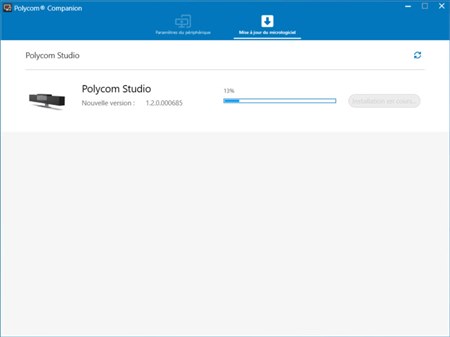 Status de la dernière mise à niveau