Dans le cadre de la préparation du lab du CCIE Collaboration, il est primordial d'être capable de monter Intercluster Trunk (ICT) SIP entre deux clusters.
2.0 Configure and Troubleshoot Cisco Unified Communications Manager (CUCM)

40%

2.1 CUCM SCCP endpoints

2.2 CUCM MGCP gateways

2.3 CUCM SIP endpoints and trunks

2.4 CUCM H.323 gateways and trunks
Lien contenu lab: https://learningnetwork.cisco.com/docs/DOC-20804
Pour créer la jonction, il est nécessaire d'effectuer la configuration sur les deux clustes (site principal et secondaire).
Étapes de configuration:
1 - Site principal - Création Region:
Création d'une région spécifique pour le trunk pour gagner en flexibilité dans la configuration (gestion des codecs) si besoin.

2 - Site principal - Création Device Pool:
Création d'un Device Pool spécifique au Trunk pour gagner en flexibilité dans la configuration.si besoin;
Précisez:
- Nom du DP;
- Association du groupe CUCM;
- Information de temps;
- La région;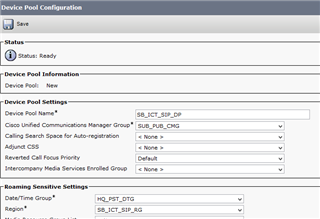 3 - Site principal - Création Trunk:
Dans Device - Trunk, faire "Add New", préciser:
- Le Device Pool;
- Le nom du Trunk;
- Le CSS pour les appels entrants;
- Les IP des cucm du cluster du site SB et le port d'écoute (5060 par défaut, sauf si vous avez utilisé un SIP Trunk Security Profile custom);
- Redirecting Diversion Header Delivery - Inbound activé;
- Redirecting Diversion Header Delivery - Outbound activé;
- SIP Trunk Security Profile;
- SIP Profile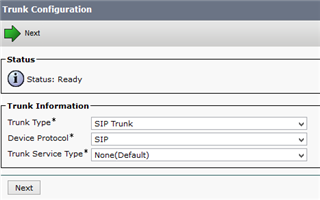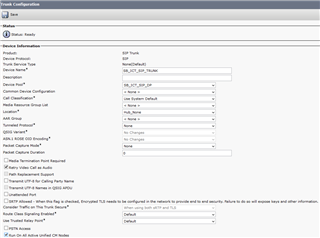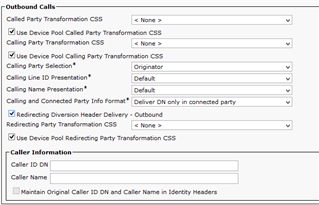 4 - Site principal - Création Route Group: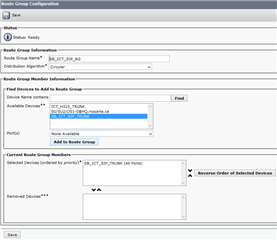 5 - Site principal - Création Route List: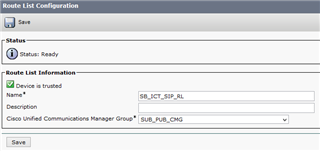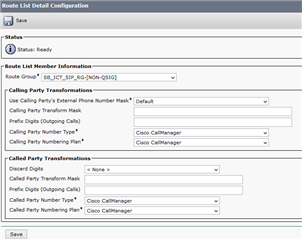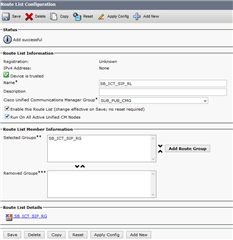 6 - Site principal - Création Route Pattern: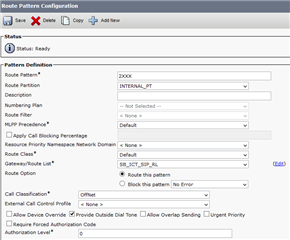 7 - Site secondaire - Création Region: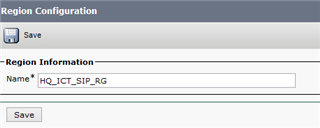 8 - Site secondaire - Création Device Pool: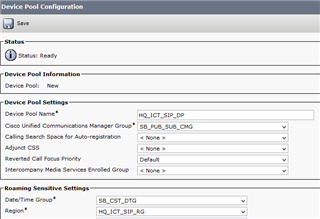 9 - Site secondaire - Création Trunk: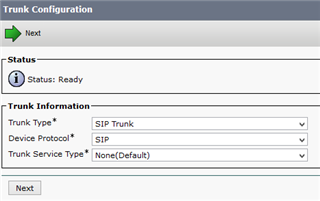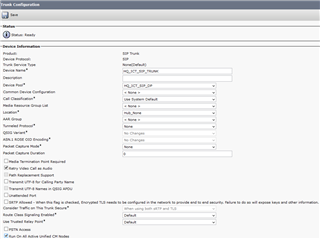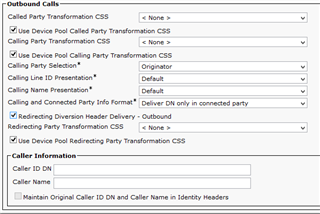 10 - Site secondaire - Création Route Group: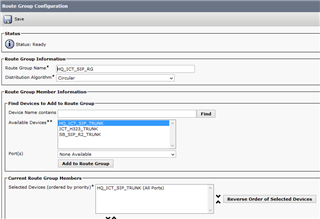 11 - Site secondaire - Création Route List: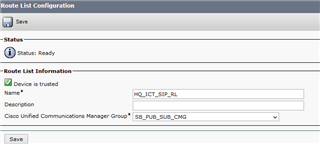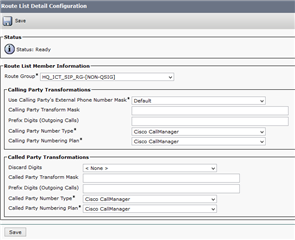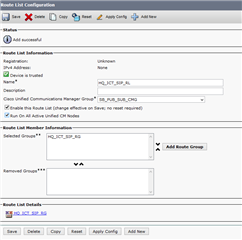 6 - Site secondaire - Création Route Pattern: