Problème du jour:
Le serveur Edge affiche l'avertissement suivant:
The CRL could not be downloaded for certificate:

Subject: CA, QUEBEC, MONTREAL, ****, ****, ****, Issuer: ***, ****, ****, Extended Error Code: 0x80092013
Cause: This could happen if the CA is unreachable or the certificate did not specify the CDP location. It could also happen if the CA was overloaded.
Resolution:
You should contact the issuer and download/install the CRL.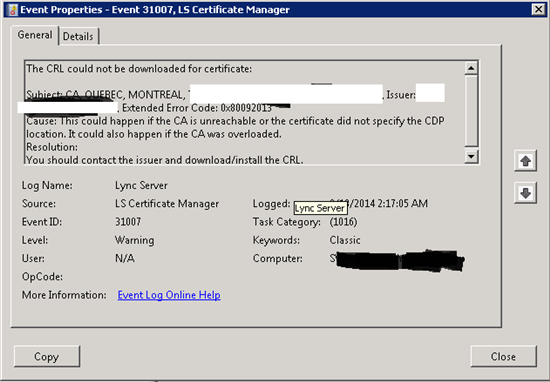 Résolution:
Connectez vous sur l'autorité de certification ayant émis le certificat, choisir l'option "Download latest base CRL":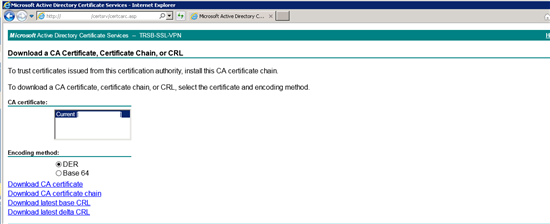 Installer le fichier sur le serveur: