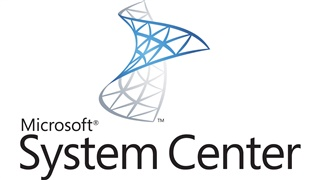 L'équipe SCVMM a publié un billet sur son blog pour parler d'un problème lorsque vous installez une des mises à jour suivantes : 'KB4467684', 'KB4478877', 'KB4471321' ou 'KB4483229' sur un hôte Windows Server 2016. Dans ce cas de figure, il n'est pas possible d'énumérer ou gérer les switchs logiques déployés sur l'hôte.
Vous observez les symptômes suivants en ouvrant les propriétés d'un Virtual Switch sur cet hôte :
VMM lève une erreur 'An uplink port profile set was not specified on the host network adapter <NetworkAdapterName> and was not supplied with Logical switch <LogicalSwitchName>'
Le menu déroulant Uplink Port Profile apparaît vide sur un Virtual Switch de la page Virtual Switch – Logical Switch configuration.
Ce problème survient car les mises à jour annulent l'enregistrement des classes WMI suivantes utilisées par VMMAgent pour énumérer et gérer les commutateurs logiques déployés sur l'hôte.
Classes WMI

Fichiers MOF

Scvmm_VirtualEthernetSwitchInternalSettingData

Scvmmswitchportsettings.mof

Scvmm_EthernetSwitchPortInternalSettingData

Scvmm_VirtualEthernetSwitchHyperVNetworkVirtualizationSettingData

Msvm_EthernetSwitchPortSCVMMSettingData

Msvmm_DhcpV4PortClientOptionsInfo

VMMDHCPSvr.mof

Msvmm_DhcpV4PortBindingOptionsPolicy

Msvmm_DhcpV4PortReservationPolicy

Msvmm_DhcpV4PortPolicy

Msvmm_DhcpV4PortInfo
En exécutant la commande suivante sur l'hôte, vous n'obtenez pas de résultats :
Get-CimClass -Namespace root/virtualization/v2 -classname *vmm*
Vous devez reconstruire les classes WMI via les commandes mofcomp suivantes :
Mofcomp "%systemdrive%\Program Files\Microsoft System Center 2016\Virtual Machine Manager\setup\scvmmswitchportsettings.mof"
Mofcomp "%systemdrive%\Program Files\Microsoft System Center 2016\Virtual Machine Manager\DHCPServerExtension\VMMDHCPSvr.mof"
Source : https://blogs.technet.microsoft.com/scvmm/2018/12/21/system-center-virtual-machine-manager-fails-to-enumerate-and-manage-logical-switch-deployed-on-the-host/