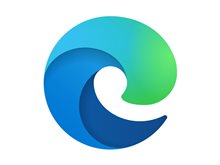 Microsoft vient d'annoncer la version finale des baselines de paramétrages de sécurité pour Microsoft Edge v87. Ces dernières s'utilisent avec Security Compliance Toolkit (SCT). Les lignes de base permettent de vérifier la conformité d'une application vis-à-vis des bonnes pratiques et recommandations
Cette version comprend de nouveaux paramètres de configuration machine et utilisateur par rapport à la version 86 :
Configure address bar editing for kiosk mode public browsing experience
Configure Speech Recognition
Configure the default paste format of URLs copied from Microsoft Edge and determine if additional formats will be available to users
Configure the location of the browser executable folder
Default printing page size
Delete files downloaded as part of kiosk session when Microsoft Edge closes
Enable Password reveal button
Enable web capture feature in Microsoft Edge
Hide the one-time redirection dialog and the banner on Microsoft Edge
Prevent install of the BHO to redirect incompatible sites from Internet Explorer to Microsoft Edge
Redirect incompatible sites from Internet Explorer to Microsoft Edge
Set the release channel search order preference
Shopping in Microsoft Edge Enabled.
Plus d'informations sur l'article suivant : Security baseline for Microsoft Edge version 87 - Microsoft Tech Community