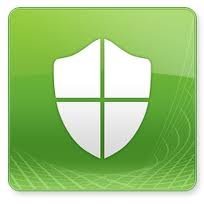 Microsoft vient d'annoncer la publication d'une mise à jour (4.8.204.0) pour sa plateforme anti logiciels malveillants. Cette mise à jour concerne les clients Forefront EndPoint Protection 2010 UR1, System Center 2012 EndPoint Protection SP1, et System Center 2012 R2 Configuration Manager qu'ils soient gérés ou non. La mise à jour est publiée à travers Microsoft Updates sous la catégorie Critical Updates et le produit Forefront EndPoint Protection.
Que fait cette mise à jour ?
L'installation ou la mise à jour du client Endpoint Protection n'échoue plus sur les ordinateurs Windows 7 qui ont Windows Management Framework 4.0 installés. Les erreurs qui ne sont plus référencées dans MSSecurityClient_Setup_4.*_EppManagement_Install.log :
Warning: The provider DLL 'c:\Program Files\Microsoft Security Client\ProtectionMgmt.dll' was built to be used with a MUI file, but no MUI file was specified in the registration. Localizable qualifiers' value will be displayed as resource IDs.
Action ended 12:26:14: InstallFinalize. Return value 3.
L'option "Disable Client UI" n'est pas pris en compte lorsqu'elle est sélectionnée depuis l'icône de la zone de notification
Le temps requis pour un client pour basculer sur une source de mises à jour de signature alternative est réduite de 72 heures à une heure
Plus d'informations sur la KB3049560 : May 2015 antimalware platform update for Endpoint Protection clients