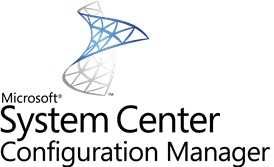 Microsoft vient de confirmer un problème touchant le service Windows Deployment Services (WDS) couplé ou non avec d'autres outils tels que System Center Configuration Manager, Microsoft Deployment Toolkit, etc. Le problème survient suite à l'application de la mise à jour cumulative de Juin 2019.
A la suite de cette dernière, les périphériques qui démarrent en PXE pour récupérer une image de démarrage, reçoivent l'erreur suivante :
Status: 0xc0000001, Info: A required device isn't connected or can't be accessed" after installing an affected update on a WDS server.
Le problème touche tous les systèmes ayant appliqués l'une des mises à jour suivantes :
Microsoft travaille activement sur une solution !
Pour contourner le problème, vous avez deux options :
Utiliser le mode WDS-Less PXE introduit dans System Center Configuration Manager 1806 en lieu et place de WDS.
Appliquer une des solutions de contournement proposée par Microsoft :

Sur le point de distribution officiant en PXE, ouvrez la console Windows Deployment Services
Ouvrez les propriétés du serveur
Naviguez dans l'onglet TFTP
Cochez la case Enable Variable Window Extension (Cette option n'est pas disponible sur Windows Server 2008 SP2 ou Windows Server 2008 R2 SP1)

Ouvrez ensuite la base de registre via regedit
Naviguez dans HKEY_LOCAL_MACHINE\SOFTWARE\Microsoft\SMS\DP
Procédez à la creation des valeurs suivantes :

RamDiskTFTPWindowSize : REG_DWORD à 1
RamDiskTFTPBlockSize: REG_DWORD à 4096
Note : cette procédure n'est valable que pour une utilisation avec SCCM. Si vous utilisez WDS seul, je vous renvoie vers l'article dans la base de connaissances.
Plus d'informations sur la KB4512816 Devices that start up using Preboot Execution Environment (PXE) images from Windows Deployment Services or System Center Configuration Manager may fail to start with error "0xc0000001"