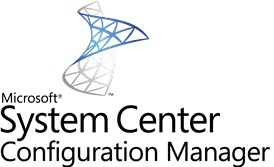 C'est une erreur qui est devenue assez commune avec les clients Windows 7 équipés d'une version récente de l'agent Windows Update. Lorsqu'une évaluation des mises à jour est initiée par System Center Configuration Manager, cette dernière échoue avec l'erreur suivante dans windowsupdate.log :
WARNING: SendRequest failed with hr = 80072ee2. Proxy List used: <(null)> Bypass List used : <(null)> Auth Schemes used : <>
WARNING: Send failed with hr = 80072ee2.
Sur le serveur Software Update Point, vous observez des événements comme suit :
Log Name: Application
Source: ASP.NET 2.0.50727.0
Event ID: 1309
Task Category: Web Event
Event code: 3001
Event message: The request has been aborted.
Exception type: HttpException
Exception message: Request timed out.
Si vous observez des événements 1309 et 5117 dans le journal système, cela signifie qu'il y a un problème d'allocation mémoire pour le pool d'application WSUS dans IIS. Vous devez donc augmenter ce dernier : https://blogs.technet.microsoft.com/configurationmgr/2015/03/23/configmgr-2012-support-tip-wsus-sync-fails-with-http-503-errors/
Source : https://blogs.technet.microsoft.com/configmgrdogs/2016/11/02/windows-update-error-80072ee2-wsus