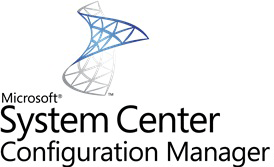 Microsoft vient de mettre à disposition la Technical Preview 1903 (5.0.8800.1000) de System Center Configuration Manager. Pour rappel, ConfigMgr a subi une refonte de sa structure pour permettre des mises à jour aisées de la même façon que l'on peut le voir avec Windows 10. Si vous souhaitez installer cette Technical Preview, vous devez installer la Technical Preview 1804 puis utiliser la fonctionnalité Updates and Servicing (nom de code Easy Setup).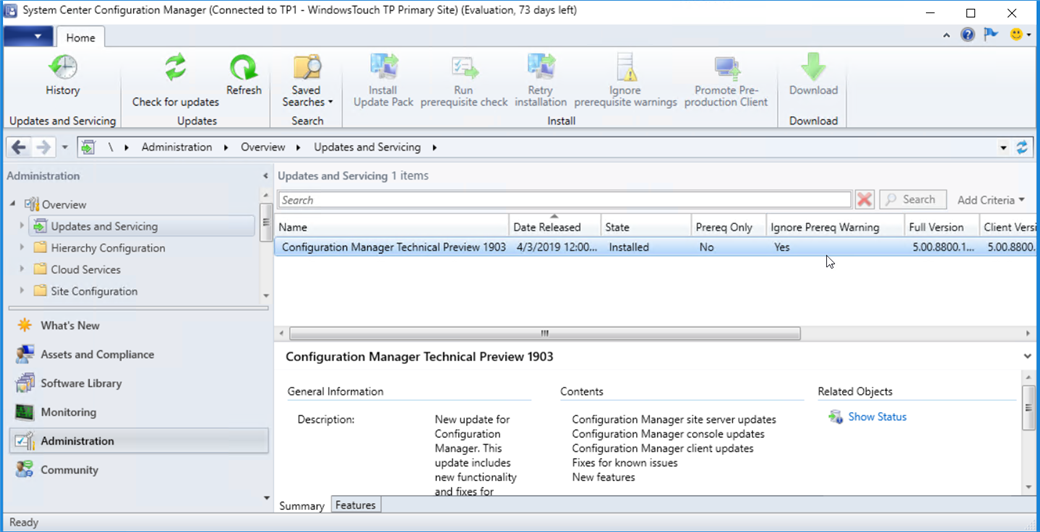 System Center Configuration Manager TP 1903 comprend les nouveautés suivantes :
Administration
Microsoft propose un estimateur/calculateur de coût des services Cloud. L'outil utilise les données suivantes de la base de données de site pour estimer le coût de déploiement de la Cloud Management Gateway :

Utilisation globale et moyenne des Management Points et des points de distribution par les clients
Prix Azure
Le tableau de bord est disponible à partir de l'espace Monitoring – Cloud Management. Par défaut, l'outil n'utilise les données que des portables, que les stratégies clientes (pas le contenu), 30 jours d'usage de données cliente et une moyenne de 10% de clients communiquant simultanément avec des cloud service. Notez que pour l'instant, les prix sont fixés en dur pour West US, West Europe, et North Europe.

Gestion du contenu
Cette version permet d'utiliser un point de distribution comme serveur de cache local pour Delivery Optimization. Cette fonctionnalité est connue sous le nom de Delivery Optimization In-Network Cache (DOINC). Ce serveur de cache fait office de cache à la demande pour le contenu téléchargé par Delivery Optimization. Ce cache est séparé du contenu des points de distribution. Si vous sélectionnez le même lecteur que le rôle de point de distribution, il enregistre le contenu séparément. Vous devez utiliser Windows Server 2012, Windows Server 2012 R2, Windows Server 2016 ou Windows Server 2019. Le serveur doit avoir un accès à Internet. Les clients doivent utiliser à minima Windows 10 1709.
Le contenu Cloud comprend les types de contenu suivants :

Windows Update for Business : Les mises à jour de fonctionnalités et de la qualité de Windows 10
Applications Office Click-to-Run : Applications Office et mises à jour
Applications client : applications Microsoft Store et mises à jour
Endpoint Protection : Mises à jour de définition de Windows Defender

Applications issues du Microsoft Store
Windows Features On Demand, telles que les langues
Si vous activez les stratégies Windows Update for Business : Les mises à jour de fonctionnalités et de la qualité de Windows 10
Pour l'utilisation du Co-Management :
Gestion des mises à jour logicielles
Vous pouvez maintenant consulter les statistiques de conformité pour voir quels périphériques nécessitent une mise à jour logicielle spécifique. Pour afficher la liste des périphériques, vous devez obtenir l'autorisation d'afficher les mises à jour et les collections auxquelles les périphériques appartiennent.
Déploiement de système d'exploitation
Il est maintenant possible de débloquer une séquence de tâches verrouillée par le mécanisme SEDO (Serialized Editing of Distributed Objects). Ce scénario peut arriver fréquemment si une console qui éditait la séquence de tâches a crashé inopinément. Ainsi le verrouillage est gardé pour une durée de 30 minutes.
Cette nouveauté ne s'applique qu'au compte utilisateur qui a créé le verrouillage, et sur le même périphérique à partir duquel le site a accordé le verrou. Lorsque vous tentez d'accéder à une séquence de tâches verrouillée, vous pouvez maintenant Annuler les modifications et continuer à modifier l'objet. Ces changements seraient de toute façon perdus à l'expiration du verrou.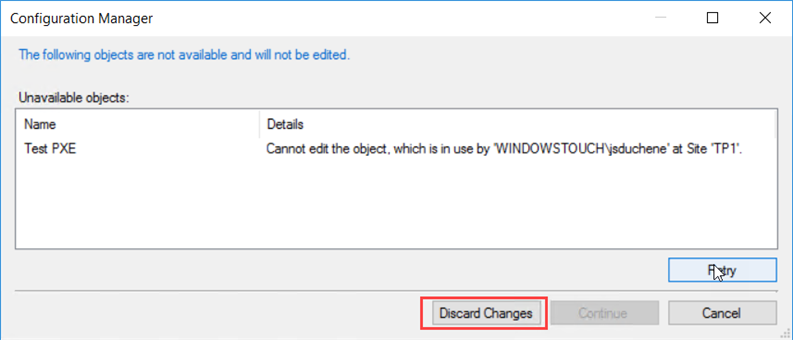 Lorsque vous créez un média de séquence de tâches, Configuration Manager n'ajoute pas de fichier autorun.inf. Ce fichier est généralement bloqué par les antivirus. Vous pouvez toujours inclure le fichier si nécessaire pour votre scénario. Lorsque vous créez un média de séquence de tâches dans la console Configuration Manager, sur la page Media Type de l'assistant, sélectionnez l'option Include autorun.inf file on media. Par défaut, cette option est désactivée.
Plus d'informations sur : https://docs.microsoft.com/en-us/sccm/core/get-started/2019/technical-preview-1903