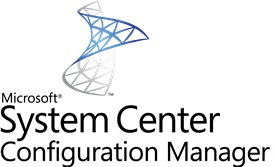 Microsoft vient de mettre à disposition la Technical Preview 1803 (5.0.8636.1000) de System Center Configuration Manager. Pour rappel, ConfigMgr a subi une refonte de sa structure pour permettre des mises à jour aisées de la même façon que l'on peut le voir avec Windows 10. Si vous souhaitez installer cette Technical Preview, vous devez installer la Technical Preview 1711 puis utiliser la fonctionnalité Updates and Servicing (nom de code Easy Setup).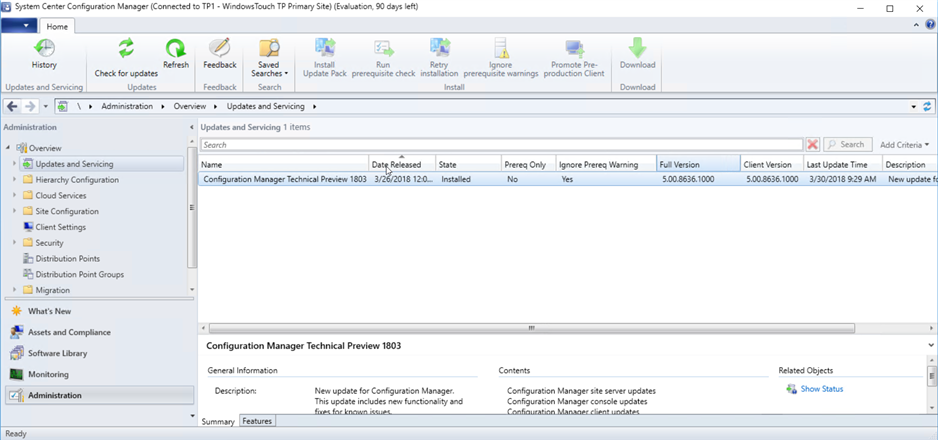 System Center Configuration Manager TP 1803 comprend les nouveautés suivantes :
Administration
Les Pull Distribution Points supporte les Cloud Distribution Points comme source. Le Pull DP doit avoir un accès internet et doit pouvoir communiquer avec Microsoft Azure. Ce scénario peut être utile lorsque le lien WAN est plus rapide que le lien LAN qui relie le Pull DP aux points de distribution internes.
Support du téléchargement partiel par la fonctionnalité Client Peer Cache pour réduire l'utilisation WAN. Les sources Client Peer Cache peuvent maintenant diviser en différentes parties pour minimiser l'impact sur le WAN. C'est le Management Point qui fournit au client le détail permettant de suivre les différentes parties du contenu.
Le Software Center/Centre Logiciels affiche maintenant la prochaine fenêtre de maintenance planifiée. Cette information se trouve dans Installation Status où vous pouvez cliquer dans Upcoming. On retrouve la prochaine fenêtre de maintenance ainsi que les déploiements qui s'exécuteront dans cette plage.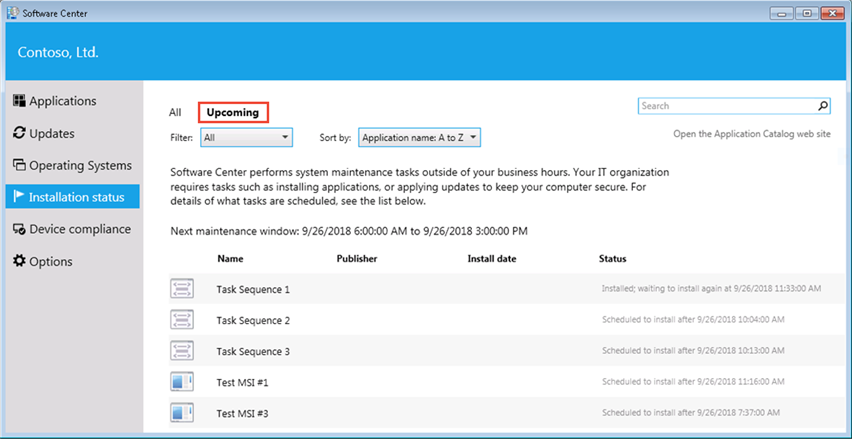 Vous pouvez créer un onglet personnalisé dans le Software Center/Centre Logiciels pour ouvrir une page web. Ceci permet d'afficher du contenu à l'utilisateur final comme les informations de contact, de la documentation, etc. Le Software Center utilise les composants d'Internet Explorer pour afficher la page.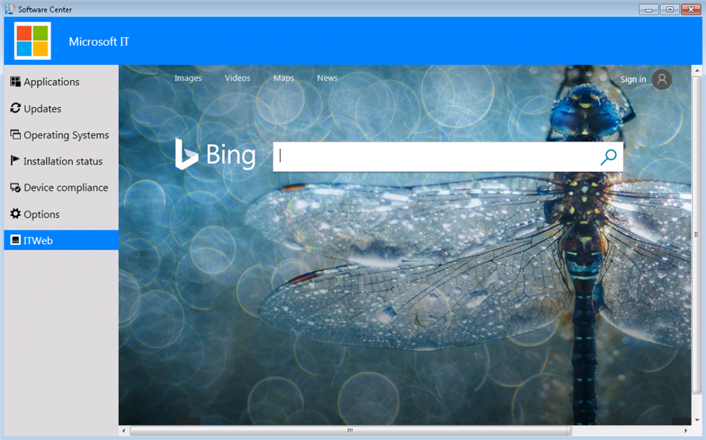 Lorsque vous utilisez le Remote Control sur un client avec plusieurs moniteurs avec différentes résolutions DPI, le curseur de la souris correspond maintenant correctement entre les moniteurs.
Vous pouvez maintenant effectuer des copier/coller depuis le panneau Asset details des vues Deployment et Distribution Status de l'espace Monitoring.
Cette version comprend une préversion des extensions SCAP. Pour rappel, Security Content Automation Protocol (SCAP) fournit une méthode de gestion des standards afin de mesurer la conformité, la vulnérabilité. SCAP est une suite de certaines normes ouvertes qui, ensemble, offrent une méthode uniforme d'analyser les systèmes informatiques et automatiquement identifier, mesurer et évaluer les problèmes potentiels de sécurité. SCAP est une initiative gouvernementale du NIST (National Institute of Standard and Technology) afin de construire le FDCC (Federal Desktop Core Configuration).
Gestion des mises à jour logicielles
L'administrateur peut activer la configuration du client Configuration Manager pour permettre le déploiement de mises à jour tierces via System Center Updates Publisher. Ceci permet de configurer le paramétrage 'Allow signed updates for an intranet Microsoft update service location' et d'installer le certificat dans le magasin Trusted Publisher. Cette fonctionnalité se configure via les paramétrages du client dans Software Updates en mettant l'option Enable third party software updates à Yes.
Plus d'informations sur : https://docs.microsoft.com/en-us/sccm/core/get-started/capabilities-in-technical-preview-1803