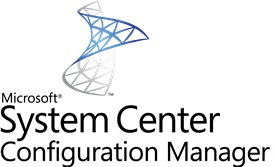 Microsoft vient de mettre à disposition la Technical Preview 1801 (5.0.8611.1000) de System Center Configuration Manager. Pour rappel, ConfigMgr a subi une refonte de sa structure pour permettre des mises à jour aisées de la même façon que l'on peut le voir avec Windows 10. Si vous souhaitez installer cette Technical Preview, vous devez installer la Technical Preview 1711 puis utiliser la fonctionnalité Updates and Servicing (nom de code Easy Setup).
Note : La mise à niveau échoue si vous avez un serveur de site en mode passif. Ceci peut être le cas si vous utilisez la Technical Preview 1706, 1707, 1708, 1709, 1710, 1711 ou 1712. Vous devez alors désinstaller le serveur de site en mode passif.
System Center Configuration Manager TP 1801 comprend les nouveautés suivantes :
Administration
L'administrateur peut créer des déploiements phasés (Phased deployment) afin d'automatiser et coordonner le séquencement du déploiement d'un logiciel sans avoir à créer plusieurs déploiements. Ceci permet de choisir plusieurs collections et des seuils de validation (pourcentage de succès, nombre de clients installés) pour passer à la collection suivante.

Notez que pour l'instant cette fonctionnalité n'a pas d'impact sur les clients ; elle est dans cette version uniquement esthétique.

On retrouve du Reporting sur le Co-Management depuis la partie Monitoring – Upgrade Readiness – Co-Management. On retrouve notamment le pourcentage de périphériques dans un mode co-géré, la distribution par système d'exploitation, l'état de co-gestion (Azure-AD, Hybrid Azure AD, en échec), la répartition des périphériques par fonctionnalité (stratégies de conformité, Windows Update for Business, etc.).
Il est maintenant possible de réassigner un point de distribution vers un autre site primaire sans avoir à redistribuer le contenu. Ceci ne fonctionne uniquement si le système de site ne comprend le rôle point de distribution.
Amélioration de l'inventaire matériel pour que les nouvelles classes ajoutées puissent supporter des propriétés de type chaine de caractères avec une longueur de plus de 255 caractères. Ceci ne s'applique pas aux clés.
La partie Software Center des paramétrages du client affiche maintenant un espace de prévisualisation du logo et/ou du nom de l'organisation.
Un nouveau paramétrage du client permet de cacher les applications non approuvées du Software Center. Ainsi, les applications disponibles pour l'utilisateur mais qui requièrent une approbation sont cachées à l'utilisateur.
Arrivé il y a quelques Previews, la fonctionnalité de création et exécution des scripts PowerShell depuis la console ConfigMgr directement sur des collections se voit améliorée. Il est maintenant possible d'importer des scripts PowerShell signées. Notez qu'il n'est pas possible de copier/coller ce genre de script.
Gestion des paramétrages
Les stratégies Windows Defender Application Guard proposent deux nouveaux paramétrages d'interaction de l'hôte :

Websites can be given access to the host's virtual graphics processor.
Files downloaded inside the container can be persisted on the host.
Gestion des mises à jour logicielles
Grace aux retours sur UserVoice, il est maintenant possible de planifier des règles de déploiement automatique (ADR) décalée du jour de base. Par exemple, le but est de décaler l'évaluation deux jours après le deuxième mardi du mois.
Plus d'informations sur : https://docs.microsoft.com/en-us/sccm/core/get-started/capabilities-in-technical-preview-1801