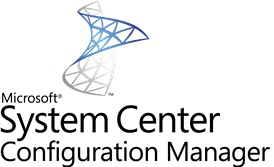 Microsoft vient de mettre à disposition la Technical Preview 1712 (5.0.8595.1000) de System Center Configuration Manager. Pour rappel, ConfigMgr a subi une refonte de sa structure pour permettre des mises à jour aisées de la même façon que l'on peut le voir avec Windows 10. Si vous souhaitez installer cette Technical Preview, vous devez installer la Technical Preview 1703 puis utiliser la fonctionnalité Updates and Servicing (nom de code Easy Setup).
Note : La mise à niveau échoue si vous avez un serveur de site en mode passif. Ceci peut être le cas si vous utilisez la Technical Preview 1706, 1707, 1708, 1709, 1710 ou 1711. Vous devez alors désinstaller le serveur de site en mode passif.
System Center Configuration Manager TP 1712 comprend les nouveautés suivantes :
Administration
Silverlight n'est plus installé automatiquement sur les clients.
Le tableau de bord Surface affiche maintenant les versions de firmware des périphériques Surface plutôt que la version du système d'exploitation.
La vue Device de la console d'administration affiche maintenant les utilisateurs principaux d'une machine.
La vue Device de la console d'administration permet maintenant l'ajout d'une colonne pour afficher le dernier utilisateur connecté.
Les collections renommées sont maintenant correctement affichées dans la liste des règles d'appartenance des autres collections où elles pouvaient être utilisées et inclues.
Intégration avec l'application Windows 10 Feedback Hub inclues dans Windows 10 pour permettre de donner des retours. Vous pouvez alors utiliser la catégorie Enterprise Management avec les sous catégories :

Configuration Manager Client
Configuration Manager Console
Configuration Manager OS Deployment
Configuration Manager Server
Déploiement de système d'exploitation
Microsoft intègre un service PXE sur des postes clients pour les sites distants sans ou avec peu d'infrastructure. Jusqu'à maintenant, le point de distribution peut être installé sur des clients mais sans la partie PXE dû à la dépendance sur le service WDS. Un nouveau paramétrage client permet d'activer un service de réponse PXE sur le client ConfigMgr. Ceci requiert que l'image de démarrage soit dans le cache du client.
Déploiement d'applications
Suite à un retour dans UserVoice, il est possible de ne pas automatiquement mettre à jour les versions remplacées des applications. L'option est disponible lors de la création du déploiement sur la page Deployment Settings. Vous pouvez activer ou désactiver Automatically upgrade any superseded versions of this applications.
L'utilisateur peut maintenant sélectionner et installer plusieurs applications dans le Software Center. La multi-select se fait si l'application est visible à l'utilisateur, si elle n'est pas déjà installée, si une approbation n'est pas nécessaire, et si l'application est disponible en libre-service.
Dans Windows PE lorsque vous démarrez CMTrace, la fenêtre demandant de rendre le programme par défaut, n'est plus affichée.
La tâche Download Package Content permet d'ajouter des images de démarrage.
Gestion des mises à jour logicielles
Amélioration du tableau de bord Office 365 Client Management pour afficher la liste des périphériques lorsque vous sélectionnez des sections du graph.
Plus d'informations sur : https://docs.microsoft.com/en-us/sccm/core/get-started/capabilities-in-technical-preview-1712