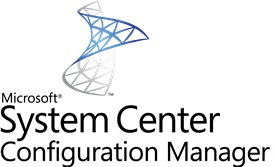 Microsoft vient de mettre à disposition la Technical Preview 1707 (5.0.8542.1000) de System Center Configuration Manager. Pour rappel, ConfigMgr a subi une refonte de sa structure pour permettre des mises à jour aisées de la même façon que l'on peut le voir avec Windows 10. Si vous souhaitez installer cette Technical Preview, vous devez installer la Technical Preview 1703 puis utiliser la fonctionnalité Updates and Servicing (nom de code Easy Setup).
IMPORTANT : Pour les environnements où la fonctionnalité de haute disponibilité du serveur de site a été activée (Site Server AlwaysON), vous devez :
Vérifiez si vous avez plus d'un serveur de site installé dans la console ou en exécutant la requête suivante :
select * from vSMS_SC_SysResUse where SiteNumber=dbo.fnGetSiteNumber() AND RoleName=N'SMS Site Server'
Supprimer le rôle passif depuis la console d'administration dans Administration > Site configuration > servers and site system roles
Redémarrez le rôle Configuration_manager_update service si vous aviez déjà démarré la mise à niveau.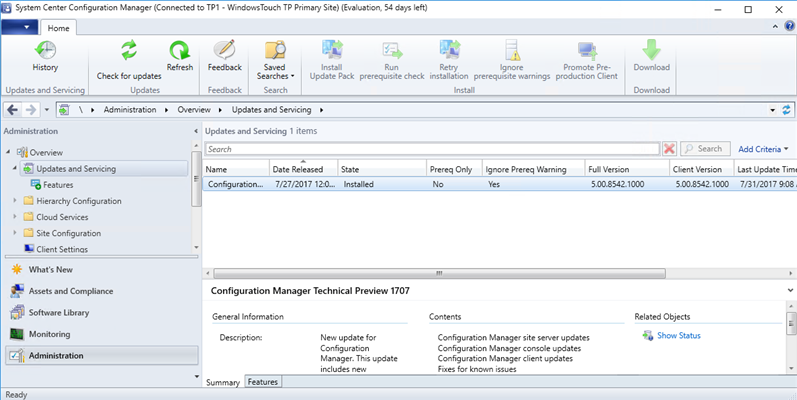 System Center Configuration Manager TP 1707 comprend les nouveautés suivantes :
Gestion du contenu
Client Peer Cache supporte maintenant les fichiers d'installation express de Windows 10 et Office 365. Auparavant, la fonctionnalité ne savait pas prendre en compte ces mises à jour spécifiques.
Mise à jour logicielles et conformité
Arrivé dans la précédente Preview, la fonctionnalité de création et exécution des scripts PowerShell depuis la console ConfigMgr directement sur des collections permet maintenant d'intégrer des paramètres.
Vous pouvez maintenant configurer et déployer des stratégies Windows Defender Application Guard pour définir des réseaux (noms de domaine, plages d'adresses IP, ressources Cloud et serveurs proxy).
Déploiement de système d'exploitation (OSD)
Un tableau de bord Surface Device Dashboard permet de voir des informations sur les modèles (pourcentages de surfaces et modèles associés) et les versions de système d'exploitation des périphériques Surface que vous gérez.
Plus d'informations sur : https://docs.microsoft.com/en-us/sccm/core/get-started/capabilities-in-technical-preview-1707