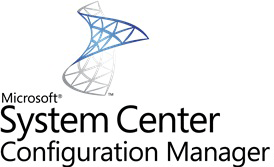 Microsoft vient de mettre à disposition la Technical Preview 1610 (5.0.8455.1000) de System Center Configuration Manager. ConfigMgr a subi une refonte de sa structure pour permettre des mises à jour aisées de la même façon que l'on peut le voir avec Windows 10. Si vous souhaitez installer cette Technical Preview, vous devez installer la Technical Preview 5 (équivalent de la TP1603) puis utiliser la fonctionnalité Updates and Servicing (nom de code Easy Setup).
System Center Configuration Manager TP 1610 comprend les nouveautés suivantes :
Possibilité d'utiliser la taille du contenu (en KB) comme filtres pour les règles de déploiement automatique (ADR).
Amélioration de l'expérience utilisateur pour les applications requises et l'option Snooze and Remind me à destination des utilisateurs permettant de spécifier :

Later : Les notifications sont basées sur celles définies dans les paramétrages du client
Fixed Time permettant à l'utilisateur de spécifier un intervalle donné. Le temps maximum de rappel est basé sur les temps définis dans les paramétrages du client.
Refuser une demande d'applications précédemment approuvée. Cette solution ne désinstalle pas automatiquement l'installation mais demande à l'utilisateur de resoumettre la demande s'il souhaite l'installer à nouveau.
Exclure des clients de la mise à jour automatique des clients (Client Upgrade). Vous pouvez maintenant spécifier une collection spécifique en plus d'exclure spécifiquement les serveurs.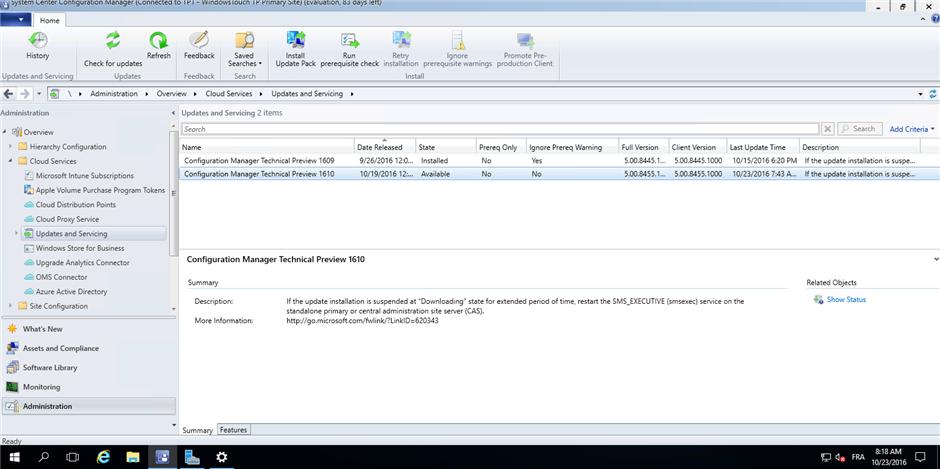 Plus d'informations sur : https://docs.microsoft.com/en-us/sccm/core/get-started/capabilities-in-technical-preview-1610