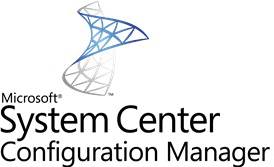 Microsoft vient de mettre à disposition la Technical Preview 1609 (5.0.8445.1000) de System Center Configuration Manager. ConfigMgr a subi une refonte de sa structure pour permettre des mises à jour aisées de la même façon que l'on peut le voir avec Windows 10. Si vous souhaitez installer cette Technical Preview, vous devez installer la Technical Preview 5 (équivalent de la TP1603) puis utiliser la fonctionnalité Updates and Servicing (nom de code Easy Setup).
System Center Configuration Manager TP 1609 comprend les nouveautés suivantes :
Intégration avec Windows 10 Upgrade Analytics présent dans l'Operations Management Suite. Upgrade Analytics permet l'évaluation de la compatibilité des périphériques et applications vis-à-vis de Windows 10.
Un tableau de bord pour la gestion des clients Office 365 permet de suivre les mises à jour et déploiements.
Nouveau nœud Office 365 Servicing dans la partie Software Library pour permettre de déploiement Office 365 pour les clients.
Amélioration concernant la conversion du BIOS à l'UEFI. Une séquence de tâches peut être personnalisées avec une nouvelle variable TSUEFIDrive afin que la tâche Restart Computer prépare le disque pour une transition vers UEFI.
Amélioration des paramètres de stratégies antimalware Endpoint Protection afin de spécifier le niveau de risque auquel le service de protection Cloud bloquera les fichiers suspicieux.
Amélioration des groupes de limites (Boundary Group) en fournissant un contrôle granulaire du comportement de fallback et une meilleure visibilité sur quel point de distribution est utilisé. La notion de Fallback n'existe plus sur un point de distribution ; vous définissez pour un Boundary Group les connexions et le temps à partir duquel il faut basculer.

Suppression de la notion de Fast ou Slow
Nouveau Boundary Group par défaut pour chaque site appelé Default-Site-Boundary-Group<sitecode>
L'option 'Allow fallback source locations for content' est supprimé.

Windows Store for Business :

Il est maintenant possible de déployer des applications payantes pour les périphériques enregistrés à Microsoft Intune.
Vous pouvez initier une synchronisation imédiate.
Il est possible de modifier la clé secrète cliente que vous obtenez d'Azure Active Directory.
Les clients essayent d'obtenir du contenu pour chaque point de distribution pendant 2 minutes.
En outre, on retrouve les fonctionnalités hybrides suivantes :
Les paramètres TouchID, ApplePay et Zoom sont intégrés dans les profils DEP pour iOS et Mac.
Types de connexion natifs (Microsoft Automatic, IKEv2, PPTP) pour les profils VPN Windows 10.
Un tableau de bord dans la partie Monitoring permet de suivre la conformité des périphériques et le top des raisons de non-conformité.
Les administrateurs peuvent maintenir définir le nombre de périphériques (jusqu'à 15) qu'un utilisateur peut enregistrer.
Ajout de paramètres additionnels Android.
Password settings
Remember password history
Allow fingerprint unlock
Security settings
Require encryption on storage cards
Allow screen capture
Allow diagnostic data submission
Browser settings
Allow web browser
Allow autofill
Allow pop-up blocker
Allow cookies
Allow active scripting
App settings
Device capability settings
Allow removable storage
Allow Wi-Fi tethering
Allow geolocation
Allow NFC
Allow Bluetooth
Allow voice roaming
Allow data roaming
Allow SMS/MMS messaging
Allow voice assistant
Allow voice dialing
Allow copy and paste
Ajout de paramètres additionnels iOS.
Password settings
Number of complex characters required in password
Allow simple passwords
Minutes of inactivity before password is required
Remember password history
Ajout de paramètres additionnels Mac OS X
Password settings
Number of complex characters required in password
Allow simple passwords
Remember password history
Minutes of inactivity before screensaver activates
Ajout de paramètres additionnels pour Windows 10 Desktop et Mobile Devices
Password settings
Number of complex characters required in password
Allow simple passwords
Remember password history
Minutes of inactivity before screensaver activates
New settings for Windows 10 Desktop and Mobile devices
Password settings
Minimum number of character sets
Remember password history
Require a password when the device returns from an idle state
Security settings
Require encryption on mobile device
Allow manual unenrollment
Device capability settings
Allow VPN over cellular
Allow VPN roaming over cellular
Allow phone reset
Allow USB connection
Allow Cortana
Allow action center notifications
New settings for Windows 10 Team devices
Device settings
Enable Azure Operational Insights
Enable Miracast wireless projection
Choose the meeting information displayed on the welcome screen
Lockscreen background image URL
New settings for Windows 8.1 devices
Applicability settings
Apply all configurations to Windows 10
Password settings
Required password type
Minimum number of character sets
Minimum password length
Number of repeated sign-in failures to allow before the device is wiped
Minutes of inactivity before screen turns off
Password expiration (days)
Remember password history
Prevent reuse of previous passwords
Allow picture password and PIN
Browser settings
Allow automatic detection of intranet network
Plus d'informations sur : https://technet.microsoft.com/en-us/library/mt772349.aspx