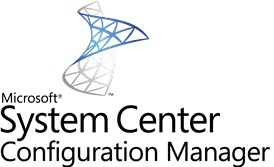 Microsoft vient de mettre à disposition la Technical Preview 1601 de System Center Configuration Manager. ConfigMgr a subi une refonte de sa structure pour permettre des mises à jour aisées de la même façon que l'on peut le voir avec Windows 10. Si vous souhaitez installer cette Technical Preview, vous devez installer la Technical Preview 4 puis utiliser la fonctionnalité Updates and Servicing (nom de code Easy Setup). Vous pouvez aussi directement passer de la TP1512 à la TP1601.
System Center Configuration Manager TP 1601 comprend les nouveautés suivantes :
L'accès conditionnel pour les ordinateurs gérés par ConfigMgr(avec le client) permet de sécuriser l'accès à Office 365 (Exchange Online et SharePoint Online). Vous pouvez utiliser diverses conditions telles que Bitlocker, le Firewall, les mises à jour logicielles etc.

Identifier l'état de connectivitédes périphériques en temps réel directement dans la console d'administration. Ceci permet d'identifier éventuellement les problèmes.

De nouveaux paramétrages de stratégies anti logiciels malveillants comme la protection contre les applications potentiellement non souhaitées, le contrôle utilisateur pour la soumission automatique d'échantillons, et l'analyse des lecteurs réseaux durant un scan complet.
Apparition d'un bouton Check for Updates pour la fonction Updates and Servicing.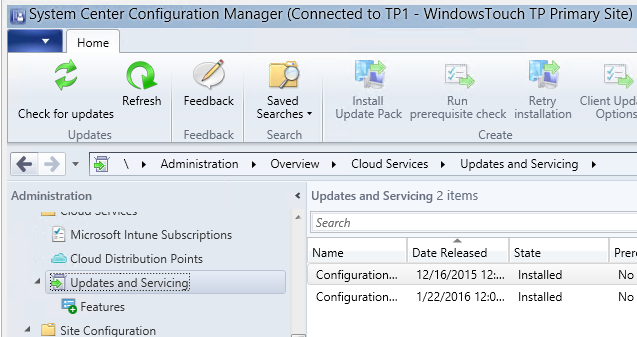 Concernant les nouveautés dans le mode hybride couplé à Microsoft Intune, on retrouve :
Vous avez la capacité de paramétrer la configuration des applications gérées iOS.
Il est possible d'inclure des données Windows 10 health attestationau travers de la vérification globale de la conformité du périphérique.

Administrer et déployer des applications achetées au travers du portail Apple Volume Purchase Program (VPP) for Business.
Le processus de mise à jour de la Build TP4/1512 à la TP1601 est très simple. Votre site doit être connecté à Internet avec le Service Connection Point. Dans la console, vous voyez apparaître la Build Configuration Manager Technical Preview 1601 avec les fonctionnalités associées :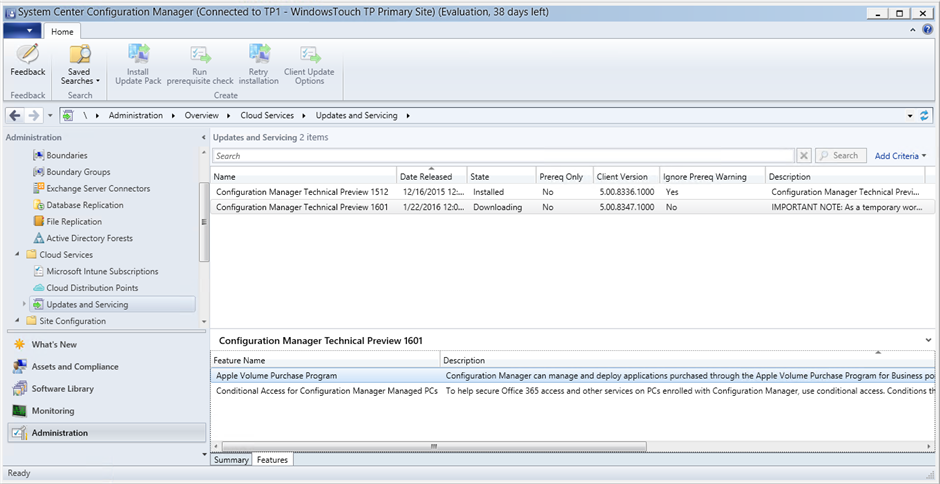 Cette dernière peut avoir le statut Downloading ou Available. Si le statut en téléchargement s'éternise, Microsoft recommande le redémarrage du service SMS Executive.
Vous pouvez ensuite sélectionner Install Update Pack. L'assistant de mise à jour s'ouvre. Pour cette Technical Preview, vous devez ignorer les prérequis en avertissements et installer le produit malgré ces manquements.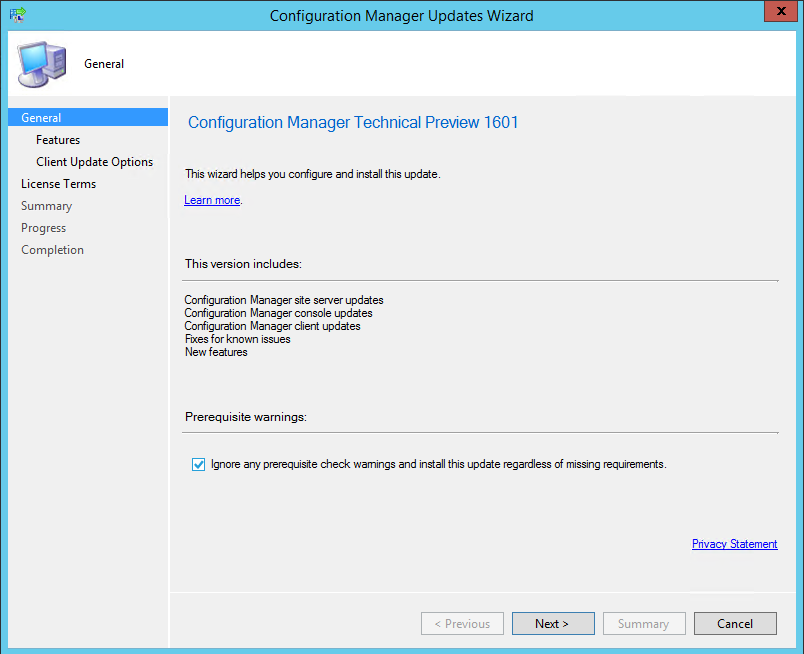 L'écran Features vous permet de sélectionner les fonctionnalités que vous souhaitez activer.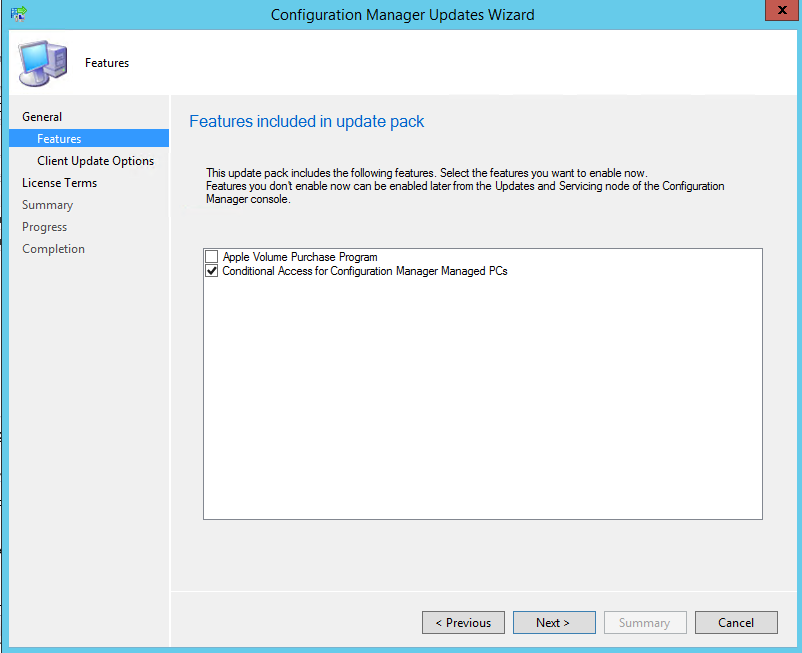 La page Client Update Options est utilisée pour spécifier le comportement de mise à jour des clients :
Sans validation en ciblant tous les clients de Production
Avec une phase de validation sur une collection de « Pré-Production »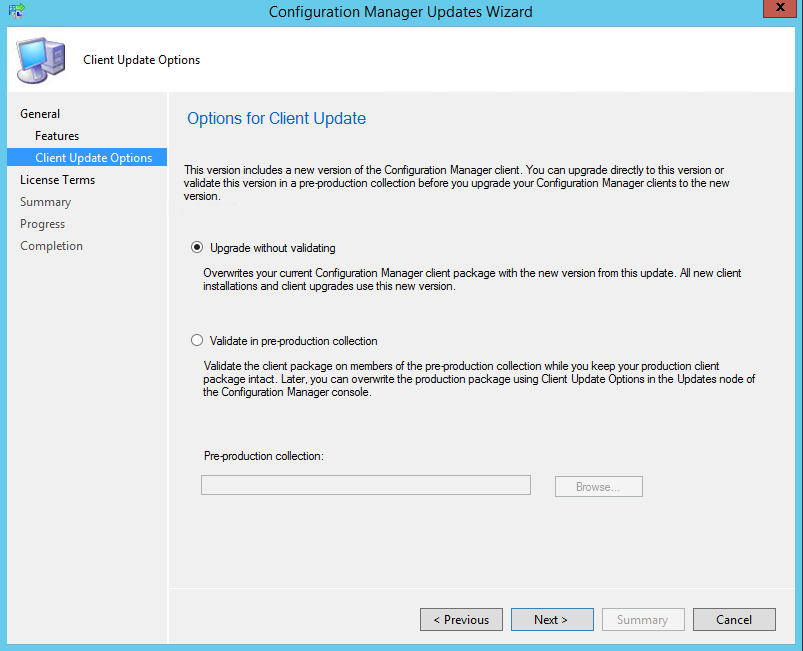 Acceptez les termes de licence :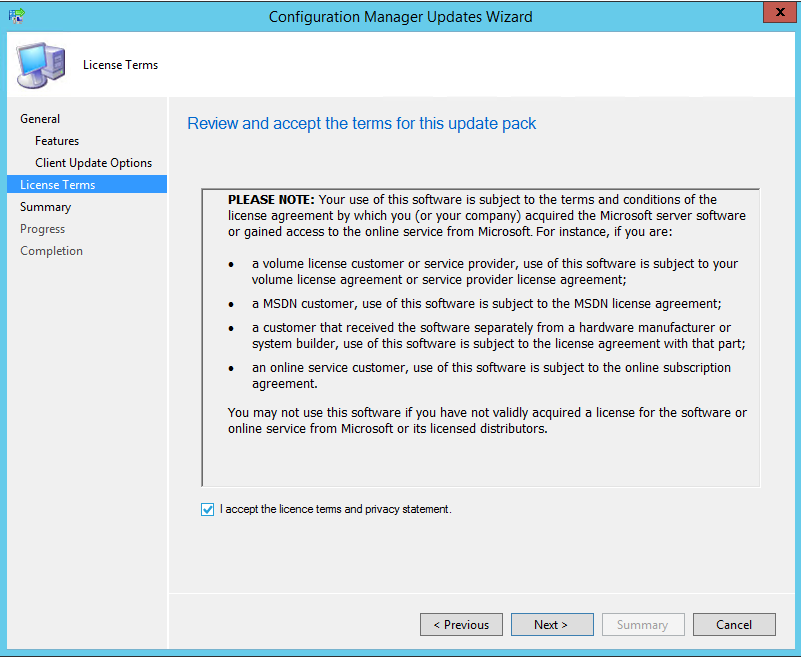 Validez ensuite l'installation et fermez l'assistant.
La console vous affiche ensuite les états suivants :
Installing
Check prerequisites
Installing
Installed
Vous pouvez suivre le processus de mise à jour avec les logs hman.log, dmpdownloader.log, CMUpdate.log.
Une fois installé, vous devez redémarrer la console pour installer la mise à jour applicable à cette dernière :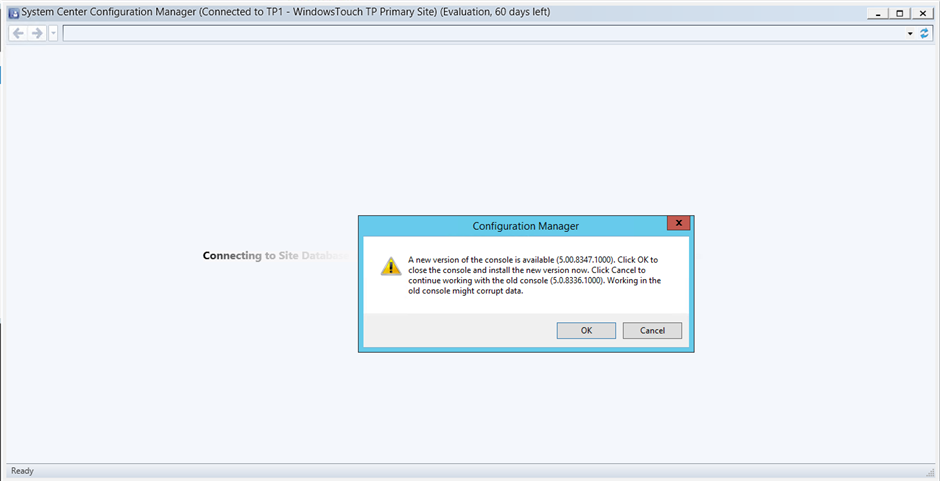 Puis vous pouvez observer les différents changements pour cette nouvelle Technical Preview :