Note : System Center 2012 Configuration Manager SP2 et System Center 2012 R1 Configuration Manager SP1 supportent SQL Server 2014 sans considérations particulières.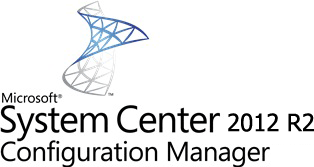 Je vous en parlais en novembre dernier, le support de SQL Server 2014 par System Center 2012 Configuration Manager était annoncé mais ce dernier n'était pas sans risques. En effet, le support était assuré dans un scénario de mise à jour de l'instance et la restauration de site ne fonctionnait pas à cause des binaires de l'installeur qui effectuait la vérification de version de SQL.
Aujourd'hui, l'hébergement de la base de données (uniquement) est supporté par SQL Server 2014 :
Ce support s'applique à tous les sites : CAS, site primaire et site secondaire.
Note 1 : L'utilisation de SQL Server 2014 Express est aussi supportée pour les sites secondaires.
Note 2 : ConfigMgr ne supporte pas l'utilisation de WSUS 3.0 SP2 lorsqu'il est hébergé avec SQL Server 2014 et sur les systèmes d'exploitation suivants :
Windows Server 2008 SP2
Windows Server 2008 R2 SP1
Il est maintenant possible d'installer un nouveau site System Center 2012 R2 Configuration Manager avec SQL Server 2014. Il vous sera nécessaire d'utiliser le correctif de la KB3020755 Restore fails when the site database uses SQL Server 2014 on a server that is running System Center 2012 R2 Configuration Manager
Pour cela, vous devez
Copier le média d'installation de ConfigMgr dans un dossier
Extraire le correctif téléchargé sur la KB3020755
Copier les fichiers Prereqcore.dll et Setupcore.dll dans \SMSSETUP\BIN\X64
Lancez le Setup.exe
Si vous n'appliquez pas ce dernier, vous obtenez l'erreur suivante dans le log d'installation de ConfigMgr :
The SQL Server MYSQLSERVER.mydomain.com is not accessible or its version not supported.
Cette méthode s'applique aussi si vous devez restaurer un site qui était hébergé sur une instance SQL Server 2014.
Enfin, le rôle Reporting Services Point supporte SQL Server 2014 pour :
System Center 2012 Configuration Manager SP1 : Le support est assuré par :
System Center 2012 R2 COnfiguration Manager
Source : http://blogs.technet.com/b/configmgrteam/archive/2015/03/30/updated-sc2012-configmgr-sp1-and-sc2012r2-configmgr-support-sql-server-2014.aspx