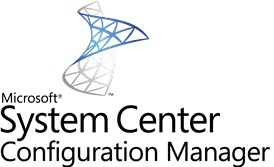 Microsoft vient de publier la version 3.0.1157.0 de l'extension SCAP pour System Center Configuration Manager. Security Content Automation Protocol (SCAP) fournit une méthode de gestion des standards afin de mesurer la conformité, la vulnérabilité. SCAP est une suite de certaines normes ouvertes qui, ensemble, offrent une méthode uniforme d'analyser les systèmes informatiques et automatiquement identifier, mesurer et évaluer les problèmes potentiels de sécurité. SCAP énumère les vulnérabilités des logiciels, des problèmes de configuration de sécurité, et les noms de produits sur des systèmes informatiques. SCAP prévoit également des mécanismes pour mesurer et classer (score) des résultats d'analyse pour évaluer l'impact des problèmes de sécurité découverts. SCAP est une initiative gouvernementale du NIST (National Institute of Standard and Technology) afin de construire le FDCC (Federal Desktop Core Configuration). Cette extension permet donc d'utiliser la fonctionnalité gestion des configurations desirées de SCCM pour scanner les ordinateurs et documenter leurs conformités avec le standard FDCC
Cette version comprend les changements suivants :
Support de System Center Configuration Manager Current Branch
Mise à jour avec des correctifs de performances

Plusieurs tests OVAL comme user_test, user_sid_test, user_sid_55_test, sid_test, group_test, access_token_test prennent un temps très long pour s'exécuter sur des environnements avec de gros domaines.

Correction d'exceptions.

Lors de la conversion du contenu contenant la fonction regex_capture avec une variable locale OVAL object, une exception est levée
Le script PowerShell peut lever une exception arithmétique dans access_token_test sur un système 64-bit.
Télécharger SCAP Extensions for System Center Configuration Manager