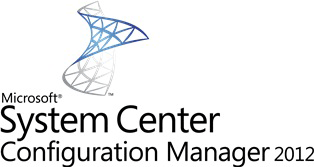 L'équipe ConfigMgr a publié un billet sur son blog pour parler d'une erreur connue touchant les Pull Distribution Points dans System Center 2012 Configuration Manager SP1. Ceux-ci n'arrivent pas à télécharger les packages qui ont été migrés à partir d'un site ConfigMgr. Ceci survient avec les packages où la source a été mis à jour via la fonction Update Distribution Points avant d'être migré. Ceci est une erreur connue qui survient lorsque les propriétés n'ont pas été mises à jour. La vue SMSPackages est à jour mais les tables CI_ContentPackages et CI_Contents ne sont pas mises à jour avec la valeur MinPackageVersion qui doit correspondre à la valeur de SourceVersion dans SMSPackages.
Le problème survient quand vous migrez du contenu de SCCM 2007/2012 à SCCM 2012
Dans le fichier de journalisation PullDP.log du Pull DP, vous pouvez observer les erreurs suivantes :
CPullDPPkgJob::LoadJobFromXML() could not load any content jobs from XML!
CPullDPPkgJob::LoadJobFromXML() could not fully load job! Malformed or incomplete XML. Job has failed.
La requête suivante permet d'identifier les packages incriminés dans la base de données du site :
SELECT p.PkgID, p.Name
FROM SMSPackages p
-- Ensure this is a legacy-style package
WHERE p.PackageType <> 3 AND p.PackageType <> 5 AND p.PackageType <> 8
-- Ensure no consistent row exists
AND NOT EXISTS
(SELECT 1 FROM CI_ContentPackages cp WHERE cp.PkgID = p.PkgID
AND cp.MinPackageVersion = p.SourceVersion)
-- Ensure this is a migrated package
AND EXISTS
(SELECT 1 FROM Library_ImportedObjects i WHERE i.ObjectKey = p.PkgID)
Pour résoudre le problème, vous devez mettre à jour le package sur le site de destination afin que les tables soient mises à jour avec les informations.
Plus d'information en lisant l'article : http://blogs.technet.com/b/configmgrteam/archive/2013/08/21/pull-dp-unable-to-download-migrated-packages_2d00_malformed-xml.aspx