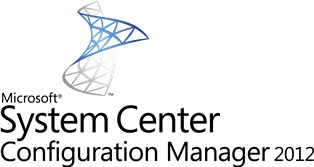 L'équipe ConfigMgr vient de publier le Cumulative Update (CU) 1 de System Center 2012 Configuration Manager SP1. Celui-ci inclut 18 correctifs et 39 nouvelles cmdlets PowerShell.
Voici les nouvelles cmdlets :
Add-CMDistributionPoint
Import-CMAntiMalwarePolicy
Import-CMDriver
New-CMAppVVirtualEnvironment
New-CMMigrationJob
New-CMPackage
New-CMSoftwareUpdateAutoDeploymentRule
New-CMTaskSequence
New-CMTaskSequenceInstallUpdateAction
New-CMTaskSequenceMedia
New-CMUserDataAndProfileConfigurationItem
Remove-CMTaskSequenceInstallUpdateAction
Set-CMTaskSequenceGroup
New-CMTaskSequenceGroup
Remove-CMTaskSequenceGroup
Set-CMApplicationCatalogWebsitePoint
Set-CMAppVVirtualEnvironment
Set-CMClientPushInstallation
Set-CMClientSetting
Set-CMDistributionPoint
Set-CMDriver
Set-CMEndpointProtectionPoint
Set-CMEnrollmentPoint
Set-CMEnrollmentProxyPoint
Set-CMHierarchySetting
Set-CMManagementPointComponent
Set-CMOperatingSystemImageUpdateSchedule
Set-CMOutOfBandManagementComponent
Set-CMReportingServicePoint
Set-CMSite
Set-CMSoftwareUpdateAutoDeploymentRule
Set-CMSoftwareUpdatePointComponent
Set-CMStateMigrationPoint
Set-CMStatusSummarizer
Set-CMSystemHealthValidatorPointComponent
Set-CMTaskSequence
Set-CMTaskSequenceInstallUpdateAction
Set-CMUserDataAndProfileConfigurationItem
Start-CMDistributionPointUpgrade
Il corrige les points suivants :
Console d'administration :
Un enregistrement de données de découverte (DDR) qui contient un chemin d'unité d'organisation plus long que 220 caractères n'est pas traité. Vous pouvez voir les messages suivants dans le fichier DDM.log :
CDiscoverySource::ValidateSchema - array property User OU Name cannot expand size so rejecting.
CDiscoverDataManager::ProcessDDRs - Unable to update data source
L'option Allow clients to use a fallback source location for content est manquante dans l'onglet Distribution Points des propriétés d'un package.
Les systèmes de site :
Le Replication Configuration Manager reporte de manière incorrecte l'état du lien comme dégradé puis repasse en statut Actif après une minute.
La réplication de site échoue après qu'une base de données de site est restaurée sur un nouveau serveur. Vous observez les messages suivants dans le fichier Rcmctrl.log :
ERROR: Received unhandled SQL exception, printing info and throwing it again. This will be retried in next cycle.
SqlException number: [8115]
ERROR: Exception message: [Arithmetic overflow error converting expression to data type int.~~The 'spGetChangeTrackingMinValidVersion' procedure attempted to return a status of NULL, which is not allowed. A status of 0 will be returned instead.]
La gestion des périphériques :
Le client ConfigMgr ne peut être installé sur des périphériques qui contiennent de nouveaux processeurs ARM. Vous voyez le message suivant dans le fichier DmClientSetup.log :
Fail to get the CAB file name because of unsupported processor type: 0
Les mises à jour logicielles :
L'option Allow clients to share content with other clients on the same subnet dans les propriétés du déploiement d'un groupe de mises à jour logicielles est ignoré. Vous pouvez voir l'option suivante dans le fichier DataTransferService.log : Not using branch cache option
Quand vous utilisez des ports personnalisés pour les mises à jour logicielles, un client en mode Internet seulement peut ajouter le port personnalisé à l'URL du service Windows Update. Par exemple :
UpdateURLWithTransportSettings(): OLD URL - http://download.windowsupdate.com/msdownload/update.cab
UpdateURLWithTransportSettings(): NEW URL - http://download.windowsupdate.com:880/msdownload/update.cab
L'assistant Schedule Updates ne liste pas le contenu pour Windows Server 2012.
Client :
Le fichier MicrosoftPolicyPlatformSetup.msi est maintenant correctement signé.
La sélection multiple d'applications dans le Software Center échoue si la région est (Saudi Arabia). Le Software Center affiche le message suivant :
Software Center cannot be loaded. There is a problem loading the required components for Software Center. You can try launching Software Center at a later time. If the problem continues, you can contact your helpdesk.
L'inventaire matériel sur un Windows Server 2003 R2 32-bits peut causer la fermeture du processus Wmiprvse.exe.
Le support PXE est ajouté pour les ordinateurs IA-32 EFI.
PowerShell :
Quand la cmdlet Clear-CMPxeDeployment est exécutée, vous recevez le message : The method or operation is not implemented.
Quand la cmdlet Update-CMDistributionPoint –DeploymentTypeName est exécutée, vous recevez le message : Key not Found Exception.
Quand la cmdlet New-CMDeviceCollection est exécutée, le paramètre refreshschedule n'est pas défini dans le paramètre NewByLimitName.
Quand la cmdlet New-CMDeviceCollection est exécutée avec l'option LimitingCollectionName, vous recevez le message :
Unable to cast object of type 'Microsoft.ConfigurationManagement.ManagementProvider.WqlQueryEngine.WqlArrayItems' to type'System.Management.ManagementBaseObject'.
Quand la méthode .GetType est utilisée pour un objet retourné par New-CMSchedule, vous recevez le message d'erreur suivant :
The adapter cannot get property "GetType" for instance of SMS_ST_RecurInterval.
Quand la commande Import-CMComputerInformation -CollectionName "All Systems" -ComputerName "Computer01" -MacAddress "xx:xx:xx:xx:xx:xx" est éxécutez, vous recevez le message WARNING: The collection All Systems does not exist or is not suitable for adding the new device.
Pour télécharger et obtenir plus d'information, rendez-vous sur : http://support.microsoft.com/kb/2817245/en-us