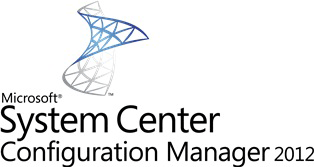 Microsoft vient de publier le Cumulative Update 5 (CU5) de System Center 2012 Configuration Manager Service Pack 1 (SCCM). Cette mise à jour ne s'applique pas à System Center 2012 R2 Configuration Manager.
Il corrige les points suivants :
Task Sequences
La case Continue on error n'est pas sélecitonnée dans les séquences de tâches quand l'étape Install Software et un package d'application virtuelle est défini comme source. Ceci affecte seulement les séquences de tâches migrées de SCCM 2007 à ConfigMgr 2012
L'agent de séquence de tâches (TSAgent) n'utilise pas les valeurs de journalisation spécifié dans la clé de registre HKEY_LOCAL_MACHINE\Software\Microsoft\CCM\Logging
2961924 l'action en ligne de commande qui a un package lié ne démarre pas
Systèmes de site
2923078 L'installation Reporting Services échoue avec SCCM 2012 SP1 avec SQL Server 2014
2931044 Le gestionnaire de données de découverte ralentit quand il reconstruit les fichiers .ncf au redémarrage de ConfigMgr 2012 SP1
Déploiement d'applications
Les applications ne peuvent être changées ou copiées après avoir migré d'un site SCCM 2012 vers un autre site. Le message suivant est enregistré dans le fichier Distmgr.log :
Package <PkgID> is in Pending state and will not be processed
2952686 : Vous ne pouvez pas installer une application en utilisant un media autonome dans SCCM 2012 SP1
Client ConfigMgr
Le service SMS Agent Host peut arrêter de fonctionner dans un qui utilise plusieurs groupes de limite en chevauchement qui sont configurés en assignement automatique du site. Le fichier ScanAgent.log renvoie le message suivant :
[FATAL ERROR] Invalid params exception was raised.
Console d'administration
Quand vous consultez les périphériques principaux associés à un utilisateur, vous pouvez voir d'autres périphériques avec le même nom même s'ils sont associés à un utilisateur différent.
Cloud-based distribution points
Support de la Famille 2 (Windows Server 2008 R2) de Microsoft Azure pour la création des Cloud Distribution Points.
Clients Non Windows
Cette mise à jour ajoute le support d'Ubuntu 14.04 à la liste des plateformes supporté pour le déploiement d'applications
Mac OS X 10.9 est ajouté à la liste des plateformes supportées pour le déploiement logiciel et des objets de configuration
EndPoint Protection
La mise à jour de la plateforme antimalware pour les clients Endpoint Protection.
Le support de SCEP pour inclure la fin de vie du système
Télécharger et obtenir plus d'information sur la KB2978017 - Description of Cumulative Update 5 for System Center 2012 Configuration Manager Service Pack 1