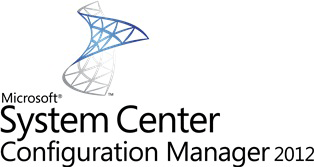 Microsoft vient de publier le Cumulative Update 2 (CU2) de System Center 2012 Configuration Manager Service Pack 1 (SCCM). Il corrige les points suivants :
Console d'administration
L'assistant Add Site Server Roles bloque l'ajout d'un serveur de site lorsque le premier mot du FQDN est plus long que 15 caractères.
Les nœuds multiples et les fenêtres de propriétés de la console d'administration peuvent être énoncés correctement par un logiciel de lecture d'écran.
Application Virtualization
Les packages d'applications virtuelles qui sont sauvegardées sur un partage Distributed File System (DFS) peuvent ne pas être migrés de Configuration Manager 2007 à Configuration Manager 2012. Les erreurs suivantes sont présentes dans le fichier MIGMCTRL.log:
Failed to connect to share \\production\dfs\Virtual Applications\App Source : Error 0x80070520
Impersonation is reverted.
Set the status of the entity Virtual Application 1 to Failed.
Set the status of the job entity Virtual Application 1 to Failed.
Microsoft.ConfigurationManagement.Migration.MigrationException: Failed to connect to share \\production\dfs\Virtual Applications\App Source : Error 0x80070520
Déploiement de système d'exploitation
Les séquences de tâches peuvent ignorer le flag Multicast Only quand les téléchargements sont effectués lorsque le système d'exploitation est chargé au lieu de Windows PE.
Une séquence de tâches qui a de multiples étapes "Install Application" peut échouer. De plus le message d'erreur suivant est présent dans le fichier SMSTS.log:
Error Task Sequence Manager failed to execute task sequence. Code 0x80004005
Les clients peuvent ne pas télécharger une nouvelle image de système d'exploitation quand un port personnalisé est défini au niveau du serveur de site. Le fichier SMSTS.log contient les messages suivants :
WinHttpQueryHeaders() returns status code 404 (Not Found)
SendWinHttpRequest failed. 80190194.
DownloadFile failed. 80190194.
Error downloading file from http://siteserver.contonso.com:80/SMS_DP_SMSPKG$/CAS0000A/sccm?/install_ipremote.cmd to C:\_SMSTaskSequence\Packages\CAS0000A\install_ipremote.cmd
DownloadFiles failed. 80190194.
Cumulative Update 2 offre un support limité pour le déploiement d'images Windows PE 3.1. Ces images doivent être modifiées avant d'être ajoutées au serveur de site. Si des changements doivent intervenir, ils peuvent être fais en utilisant Deployment Image Servicing and Management (DISM). Tous les points de distribution qui ont l'ancienne image doivent être mis à jour.

Les composants additionnels suivants doivent être installés avant à la main :
WinPE-Scripting.cab
WinPE-WMI.cab
WinPE-WDS-TOOLS.cab


Les operations suivants ne sont pas supportées:
Installer des composants additionnels avec ConfigMgr.
Ajouter des drivers.
Paramétrer l'espace de stockage
Configurer les commandes de pré-démarrage
Configurer le fond d'écran
Activer ou désactiver l'invite de commande (debug mode)
Asset Intelligence
Les rapports "Software 09B - Computers with infrequently used software installed" ne contiennent pas des données précises sur les applications installées avec Windows Installer qui sont mis à jour.
La gestion des périphériques mobiles
Les périphériques Windows Mobile 6.5 ne reçoivent plus les stratégies d'applications après que le serveur de site ait été mis à jour de Configuration Manager 2012 à Configuration Manager 2012 Service Pack 1.
La distribution logiciels
L'état du contenu peut montrer un état "Unknown" quand un point de distribution sur un site secondaire est mis à jour vers Configuration Manager 2012.
Les messages d'état des pull-distribution points sont maintenant routés vers les Management Point au lieu des serveurs de site. Ceci décroit l'effet sur les performances du serveur de site d'avoir plusieurs pull-distribution points.
La gestion des serveurs UNIX et Linux.
La liste des plateformes UNIX et Linux a été mis à jour avec les versions x86 et x64 suivantes :
Ubuntu 12.04
Ubuntu 10.04
Oracle Linux 5
Oracle Linux 6
CentOS 5
CentOS 6
Debian 5
Debian 6
Les systems de site
Le Status Manager peut ne pas traiter les changements des règles de filtre d'état intégrées sur des installations localisées de Configuration Manager. Des entrées similaires à celles-ci sont observables dans le journal STATMGR.log:
ERROR: The component item for SMS_STATUS_MANAGER in the master site control file does not contain property list items for a status filter named "SMS_STATUS_MANAGER", or those property lists are corrupt or badly formatted.
L'installation du composant Client Notification (bgbisapi.msi) échoue sur les sites qui ont un site web ou des ports personnalisés. Le fichier BGBSetup.log contiendra les messages d'erreur :
bgbisapi.msi exited with return code: 1603
Backing up X:\Program Files\Microsoft Configuration Manager\logs\bgbisapiMSI.log to X:\Program Files\Microsoft Configuration Manager\logs\bgbisapiMSI.log.LastError
Fatal MSI Error - bgbisapi.msi could not be installed

Le fichier bgbisapiMSI.log contient aussi les informations suivants :
ERROR: Failed to configure sms ports '0x80020009'.
ERROR: Failed to process port information.
@@ERR:25011
Product: BGB http proxy -- Internal Error 25011. 80020009
Internal Error 25011. 80020009
CustomAction CcmCreateIISVirtualDirectories returned actual error code 1603
Les méthodes de découverte Active Directory User and Group Discovery peuvent ne pas mettre à jour les relations de groupe quand l'option "Enable delta discovery" est sélectionnée.
Configuration Manager SDK
L'objet CPApplet.CPAppletMgr Automation retourne une erreur 0x80040154 quand vous utilisez l'objet sur un système d'exploitation 64-bit operating system qui comprend des Shims de compatibilité (32BitCompat.msi) installés.
Client
L'installeur du Cumulative Update
L'installeur peut maintenant être lance à nouveau sur un site pour créer ou recréer des objets de déploiements de la mise à jour (packages and programs).
L'installeur peut mettre à jour la console d'administration directement quand l'installeur est exécuté sur un serveur de site ou sur une station de travail où la console est installée. Dans les versions précédentes, l'installeur copié le fichier MSP dans le répertoire et il devait être installé séparément. La méthode d'installation précédente d'installation manuelle est toujours supportée.
Le format de journalisation a été amélioré pour augmenter le niveau de détail de la progression ou des échecs d'installation.
Télécharger et obtenir plus d'information sur la KB2854009 Description of Cumulative Update 2 for System Center 2012 Configuration Manager Service Pack 1