Mise à jour : Cette KB a été remplacée par le correctif : KB2910552 - You cannot deploy Windows 8.1 to a Windows XP-based computer after you upgrade to System Center 2012 R2 Configuration Manager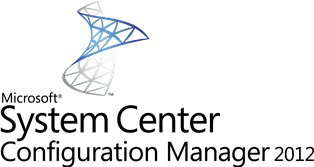 Microsoft a publié un correctif pour la fonctionnalité de déploiement de système d'exploitation (OSD) de System Center 2012 R2 Configuration Manager. La R2 a levé des problèmes lors de la mise à jour et ce correctif permet de les corriger :
Lorsque vous activez la fonction PXE sur le point de distribution, vous sélectionnez la propriété Deploy this boot image from the PXE-enabled distribution point sur une image de démarrage. Dans ce cas, le service WDS cesse de fonctionner et vous observez les messages suivants dans le journal d'évenements Application de Windows :
Faulting application name: svchost.exe_WDSServer, version: 6.3.9600.16384, time stamp: 0x5215dfe3
Faulting module name: MSVCR100.dll, version: 10.0.40219.1, time stamp: 0x4d5f034a
Exception code: 0xc0000005
Fault offset: 0x000000000005f61a
Faulting process id: 0xae4
Faulting application start time: 0x01cec5d767184634
Faulting application path: C:\Windows\system32\svchost.exe
Faulting module path: C:\Program Files\Microsoft Configuration Manager\bin\x64\MSVCR100.dll
Le problème ne concerne que les points de distribution installés sur le serveur de site
Quand des fichiers d'image de système d'exploitation sont téléchargés, vous pouvez trouver que ce téléchargement est plus long qu'avec les versions précédentes de ConfigMgr 2012. Ce problème survient que vous soyez dans l'environnement Windows PE ou sur un système d'exploitation.
Une fois la mise à jour appliquée, vous devez mettre à jour les différents média de démarrage (Boot Images), autonome, etc...
Télécharger la KB2905002 : An update is available for the "Operating System Deployment" feature of System Center 2012 R2 Configuration Manager