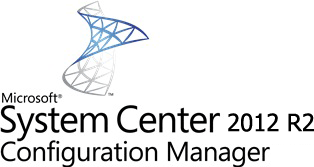 Microsoft vient de publier le Cumulative Update 2 (CU2) du client ConfigMgr pour les serveurs UNIX/Linux. Cette version (5.0.7958) peut être utilisée pour System Center 2012 Configuration Manager SP1 et R2.
Il corrige les points suivants :
Les ordinateurs Linux qui utilisent des firmwares UEFI ne parviennent pas à analyser la table SMBIOS, et le message d'erreur suivant est enregistré dans le fichier scxcmprovider.log :
datetime Warning [scx.providers.ComputerSystem_Class_Provider:291:2211:139679407896384] Failed to read attributes because Internal Error: failed to ParseSmbiosTable.
Le niveau d'enregistrement par défaut pour le fichier journal de fournisseurs est à INFO.
L'inventaire de version du système d'exploitation n'est pas mis à jour s'il y a une mise à niveau d'un système d'exploitation Linux.
Les fichiers qui sont installés par le client Configuration Manager peuvent avoir le propriétaire incorrect après l'installation. Par exemple :
drwxr-xr-x 2 1002 users 1024 May 9 14:08 bin
drwxr-xr-x 2 1002 users 1024 Mar 29 07:35 bin_098
drwxr-xr-x 2 1002 users 1024 Mar 29 07:35 bin_100
Télécharger Microsoft System Center 2012 R2 Configuration Manager - Clients for Additional Operating Systems
Pour plus d'informations, rendez-vous sur la KB2976481 - Description of Cumulative Update 2 for the System Center 2012 R2 Configuration Manager Clients for Linux and Unix