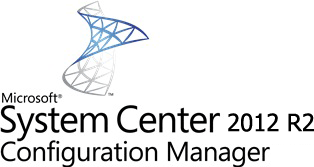 Depuis System Center 2012 R2 Configuration Manager, Microsoft a généralisé l'utilisation de Role Based Access Control (RBAC) pour la génération de rapports. RBAC est un modèle de sécurité qui définit en fonction de l'utilisateur : les actions, les étendues et les objets cibles. Dans le cadre des rapports, cela signifie que l'utilisateur ne voit les données que pour les périphériques auxquels il a accès. Dans certains cas, il peut être intéressant de désactiver cette fonction :
Lorsque vous faites des tests et que vous ne souhaitez pas être dépendant de RBAC
Lorsque vous obtenez des erreurs « The DefaultValue expression for the report parameter 'UserTokeSIDs' contains an error. ». Ceci peut survenir dans certaines configurations avec des forêts/domaines.
Si vous souhaitez donner accès à l'ensemble des données via des rapports tout en préservant RBAC pour les actions dans la console.
Pour désactiver RBAC, rien de plus simple :
Connectez-vous au serveur qui héberge le composant Reporting Services Point.
Ouvrez la base de registre (regedit) et naviguez dans :
HKEY_LOCAL_MACHINE\SOFTWARE\Microsoft\SMS\SRSP
Changez la valeur RBACReporting à 0
Redémarrez le service SQL Server Reporting Services pour prendre en compte le changement.