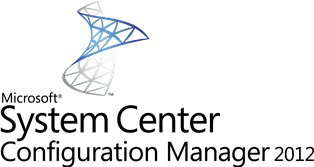 L'équipe ConfigMgr a publié une astuce concernant System Center 2012 Configuration Manager. Le problème concerne le rôle Management Point qui échoue avec une erreur 500 après avoir fonctionné pour une courte période. Le problème persiste quand vous réinstallez complétement le rôle ainsi que les dépendances comme IIS. Le serveur n'a pas d'antivirus et n'est donc pas perturbé par un comportement de blocage. Dans le fichier de journalisation mpcontrol.log, vous observez :
Call to HttpSendRequestSync failed for port 80 with status code 500, text: Internal Server Error SMS_MP_CONTROL_MANAGER
Http test request failed, status code is 500, 'Internal Server Error'. SMS_MP_CONTROL_MANAGER 5/23/2013 2:33:47 PM 584 (0x0248) STATMSG: ID=5436 SEV=E LEV=M SOURCE="SMS Server" COMP="SMS_MP_CONTROL_MANAGER
Il s'avère que le problème résulte de la configuration d'une stratégie de groupe (GPO) visant à configurer le service CcmExec pour démarrer automatiquement. Le service est par ailleurs déjà configuré de cette façon après son installation. Ceci peut paraître clairement étonnant mais la GPO a un impact beaucoup plus important car elle modifie les sécurités associées au service. De ce fait lorsqu'elle est appliquée, son fonctionnement est alors impacté.
Le plus simple revient à désactiver la GPO
Source : http://blogs.technet.com/b/configurationmgr/archive/2013/09/04/support-tip-configmgr-2012-management-point-fails-with-a-500-error-after-working-fine-for-a-short-period-of-time.aspx