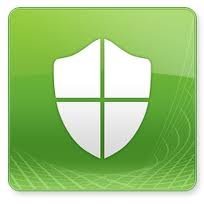 Microsoft a publié la mise à jour de la plateforme antivirale de Windows Defender de Mars (KB3025417) et certaines entreprises ont signalé des problèmes avec les clients System Center Endpoint Protection (SCEP). Ces derniers ne renvoyaient plus de rapports d'état aux sites ConfigMgr après que la mise à jour ait été installée sur les machines Windows 8.1.
Le client enregistre les erreurs suivantes dans le fichier ExternalEventAgent.log :
WMI callback for machine notification (SELECT * FROM __InstanceOperationEvent WITHIN 30 WHERE TargetInstance ISA "MSFT_MpComputerStatus") in scope (\\.\root\Microsoft\ProtectionManagement) for group 'EndpointProtection' is not registered.
Et Failed to get the wmi query result for error = 80041055
Microsoft a donc modifié la logique de détection de la KB3025417 depuis le 12 juin et cette dernière n'est plus proposée aux clients qui exécutent SCEP.
Désinstaller la KB3025417 des machines affectées puis procéder à la réinstallation du client SCEP, résout les problèmes.
De manière alternative, vous pouvez exécuter la commande suivante et redémarrer la machine :
Register-CimProvider.exe -ProviderName ProtectionManagement -Namespace root\microsoft\ProtectionManagement -Path "C:\Program Files\Microsoft Security Client\ProtectionMgmt.dll" -Impersonation True -HostingModel LocalServiceHost -SupportWQL –ForceUpdate
Source : http://blogs.technet.com/b/configmgrteam/archive/2015/06/18/scep-client-reporting-issues-after-installing-kb3025417-on-win-8-1.aspx