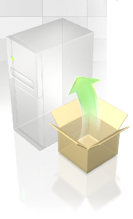 Microsoft a publié un billet pour parler d'un problème touchant la synchronisation de WSUS avec System Center 2012 Configuration Manager. La synchronisation génère des erreurs HTTP 503. Ce problème semble être survenu après le dernier Patch Tuesday.
En regardant le composant SMS_WSUS_SYNC _MANAGER, vous voyez les erreurs suivantes :
Message ID: 6703
WSUS Synchronization failed.
Message: The request failed with HTTP status 503: Service Unavailable.
Source: Microsoft.UpdateServices.Administration.AdminProxy.CreateUpdateServer.
Lorsque vous essayez d'ouvrir la console Update Services, vous obtenez l'erreur :
Error: Connection Error
An error occurred trying to connect to the WSUS server. This error can happen for a number of reasons. Please contact your network administrator if the problem persists. Click the Reset Server Node to connect to the server again.
Le problème est souvent dû à un arrêt de l'application pool : WsusPool. Si vous êtes dans cette situation, redémarrez-le !
Ce même application pool peut avoir le paramètre Private Memory Limit (KB) configuré à 1843200 KB (la valeur par défaut).
Dans ce cas, vous pouvez éditer la valeur et monter la limite à 4GB (4000000 KB). Après redémarrage du pool, la synchronisation peut fonctionner à nouveau. Notez que l'équipe propose de monter jusqu'à 8GB en fonction des environnements.
Plus d'informations sur le billet : http://blogs.technet.com/b/configurationmgr/archive/2015/03/23/configmgr-2012-support-tip-wsus-sync-fails-with-http-503-errors.aspx