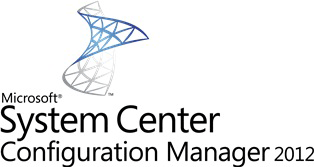 L'équipe ConfigMgr a publié un billet pour parler d'une erreur connue sur System Center 2012 Configuration Manager. Lorsque vous utilisez l'option multicast sur les points de distribution et que vous appliquez une mise à jour qui contient le fichier MCS.msi, la configuration n'est pas mise à jour correctement et l'utilisation de la fonctionnalité échoue. Dans le fichier mcsexec.log, vous observez les erreurs suivantes :
//
========== HealthCheck ffffffff-ffff-ffff-ffff-ffffffffffff
Error finding namespace: 0xc1210106
Error finding namespace
//
Le contournement est le suivant : Sur chaque point de distribution qui utilise la fonctionnalité Multicast, ouvrez les propriétés et désélectionnez l'option Enable multicast to simultaneously send data to multiple clients. Appliquez le changement, ceci supprime la configuration multicast du point de distribution. Au bout d'une heure, vous pouvez ensuite la réactiver. Cela aura eu pour effet de réinitialiser la configuration multicast et recréer la clé de sérialisation signée.
Plus d'information sur : http://blogs.technet.com/b/configmgrteam/archive/2013/08/07/known-issue-update-to-mcs-msi-fails-to-upgrade-the-multicast-configuration.aspx