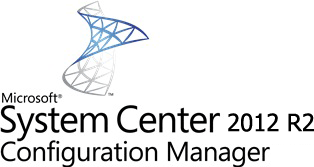 Un client m'a remonté un problème lors de l'installation de mises à jour logicielles faites par System Center 2012 Configuration Manager. En regardant de plus près, les mises à jour sont listées dans le Software Center mais il n'est pas possible de les installer. On obtient une erreur 0x87D00708.
En regardant le fichier UdpatesDeployment.log lors de la tentative d'installation, on retrouve les erreurs suivantes :
InstallUpdates failed, error 87d00708
Failed to initiate installation of updates, error = 0x87d00708
Le code 0x87d00708 signifie que la mise à jour logicielle n'est pas requise. Pour résoudre le problème, il suffit d'exécuter l'action du client : Software Udpates Scan Cycle.
Alors pourquoi la mise à jour est présente sur le client bien que non requise. Ceci survient si le client a téléchargé une stratégie lui indiquant qu'il doit déployer la mise à jour car manquante et que cette mise à jour a été installée par un autre biais entre temps.
Dans mon cas, la mise à jour concernait les définitions de System Center Endpoint Protection. Ce dernier disposait d'une stratégie antimalware lui autorisant la récupération des mises à jour de définition via Internet après une certaine période. Le client avait donc récupérer les mises à jour mais l'antivirus les avait installé par Microsoft Updates dans l'intervalle.