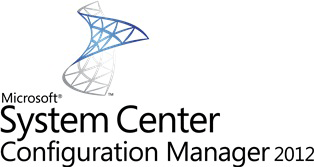 C'est en utilisant plusieurs rapports de System Center 2012 Configuration Manager Service Pack 1 (SCCM) que j'ai rencontré des erreurs d'exécution. Cela concerne notamment les rapports :
All application deployments (advanced)
Clients in exclusion list
En exécutant ces rapports, vous recevez l'erreur suivante :
An error has occurred during report processing. (rsProcessingAborted)
Query execution failed for dataset '<DataSet>'. (rsErrorExecutingCommand)
The EXECUTE permission was denied on the object '<function>', database '<base de données de site>′, schema 'dbo'.
Ceci est dû à un problème de permissions pour le compte de service utilisé par le rôle Reporting Services Point. Pour ce faire, suivez la procédure suivante :
Ouvrez SQL Server Management Studio et localisez la base de données CM_<code de site>
Localisez la fonction dans Programmability – Functions – Scalar-valued Functions. Voici les fonctions pour lesquels des droits sont manquants :

fnLShortNameToLCID
fnGetSiteNumber
fnlsClientOperatingSystemSupported

Ouvrez les propriétés de la fonction et la partie Permissions. Cliquez sur Search pour ajouter le compte de service utilisé par le Reporting Services Point.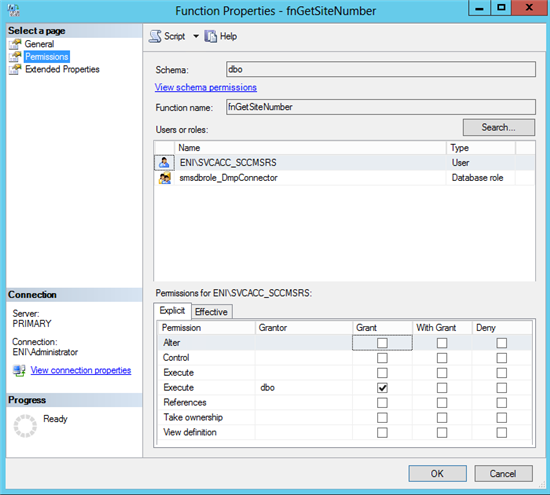 Répétez l'opération pour toutes les fonctions posant problème.