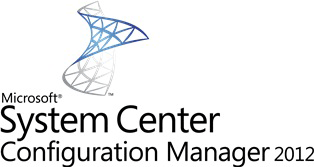 L'équipe ConfigMgr a publié un article sur son blog concernant un problème pouvant survenir lors de l'évaluation des prérequis du site secondaire dans System Center 2012 Configuration Manager (SCCM). Le problème survient lorsque vous tentez de l'installer sur Windows Server 2012. Si votre site primaire exécute aussi Windows Server 2012 et que vous choisissez de copier les fichiers d'installation depuis le serveur de site, l'évaluation des prérequis échoue.
Le fichier ConfigMgrPrereq.log affiche les messages suivants :
<08-21-2013 11:06:07> server.domain.com; Check Server Service is running; Error; Setup is unable to verify that the Server Service is started.
<08-21-2013 11:06:08> INFO: OS version:0, ServicePack:0.
<08-21-2013 11:06:08> server.domain.com; Unsupported site server operating system version for Setup; Error; Configuration Manager site systems can only be installed on systems running Windows Server 2008 SP2 or later.
Quand vous accédez au partage d'un serveur à partir de l'autre, vous recevez le message : The specified network name is no longer available
Ceci survient si la fonctionnalité Secure Dialect Negotiation de SMB3 est activée sur Windows Server 2012.
Pour résoudre le problème, configurez la négotiation pour être utilisée uniquement si nécessaire. Vous pouvez le faire via le paramètrage RequireSecureNegotiate de la clé de registre HKLM\SYSTEM\CurrentControlSet\Services\LanmanWorkstation\Parameters.
Voici les valeurs :
0 - Disabled
1 - Required (Choisissez cette valeur)
2 - Enabled if needed
Plus d'information sur : http://blogs.technet.com/b/configurationmgr/archive/2013/09/19/support-tip-secondary-site-prerequisite-check-fails-when-initiated-from-primary-site-s-console.aspx